5 January, 2021 | Carp | Articles | News
4 Comments
Ian Russell's Diary December 2020
This month Ian heads to Linear with an old friend, shoots another DTT video before ending the year on a high at Wraysbury.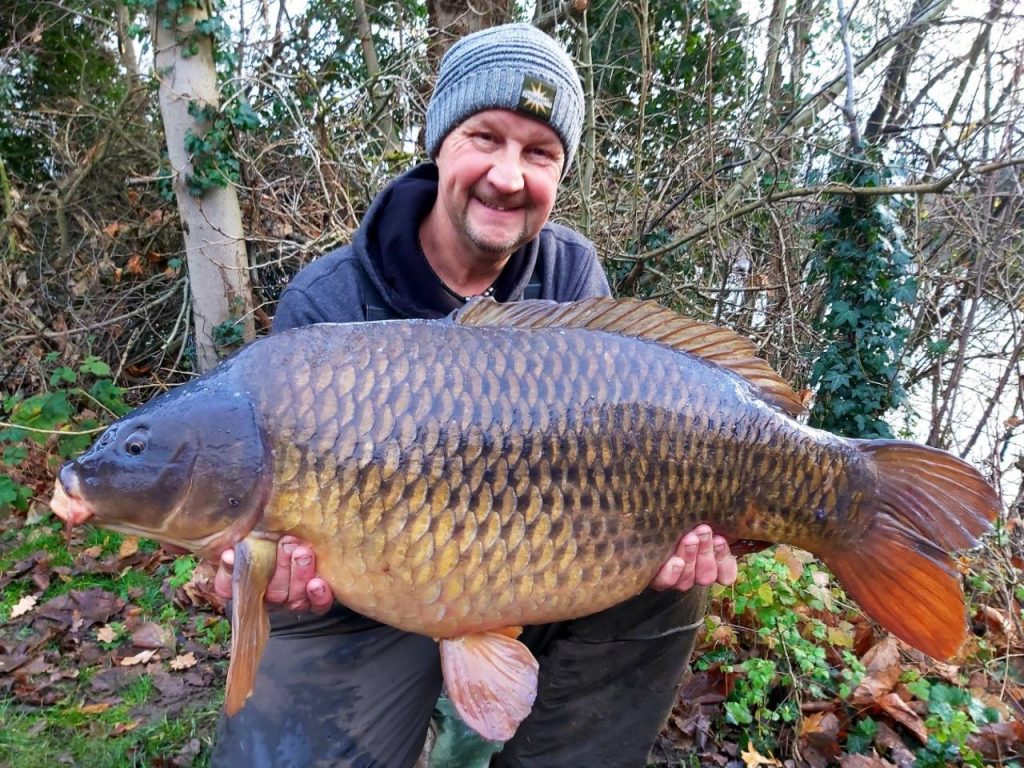 For me December has been a pretty good month on the fishing front but I must first touch on a personal loss being in my great friend Marsh Pratley passed away. This is a massive loss to all that knew Marsh and has left a hole in my life that cannot be filled.
I attended the funeral not in person but via my laptop. My fellow Dynamite/Carp Spirit partner Rob Hughes attended to give a reading and this was a heavy and very emotional moment. Well done Rob and RIP my lovely friend Marsh.
I had then arranged a 24hr trip with social distancing in mind with a very good friend of mine John Flewin. I had worked with John extensively in the past making films (of the fishing variety). We spent 24hrs of constant laughter on Linear Fisheries' B2 and even managed a fish apiece.
Anyone who knows John will know just what great company he is and after Marsh's funeral this was just what I needed.
DTT 6
My next work trip was our Dynamite/Carpspirit Xmas film. This was at the Viaduct fishery in Somerset with myself and Rob fishing and our film crew was Steve Coe and Mike Tobin.
Working with these guys to be fair is always a scream and this proved to be just that. We were given Santa outfits and these were to be worn one item at a time when the other angler caught a double figure carp.
Swims were selected and we were off. The tactic was simple, small mesh bags and for me Pink Hit N Runs on size 6 Ronnies. Throughout the day in pouring rain we fished very hard to be fair and eventually Rob ended up dressed as Santa with me having had three doubles and Rob on two doubles.
But all in all we had an absolute scream and made I think quite a funny film to put out over the xmas period. You can watch it below and click though to see some of the other fantastic DTT videos we put together in 2020 on the Carp Spirit YT channel.
Back to Wraysbury
Wraysbury North Lake was my next port of call and after a couple of laps I was sitting with Peter Hurst in the Stile swim when he had a brace of 34lb Mirrors.
Now I had arrived at the same time as my good mate Terry so swim choice and who chose first was going to be decided on the flip of a coin and with me calling tails it meant I could choose so The Stile it was to be.
Terry went next door in the Runway swim. I decided to introduce my normal mix of Monster Tiger Nut boilie crumb with a small amount of 12mm boilies and a tin of Sweetcorn. This was mixed up the night before and laced with some matching MTN liquid giving it time to soak into the crumb and boilies. Just before introducing it into the swim I mixed in a whole kilo bag of the MTN Stick mix to give it a bit of cloud. It smells great and carp love it.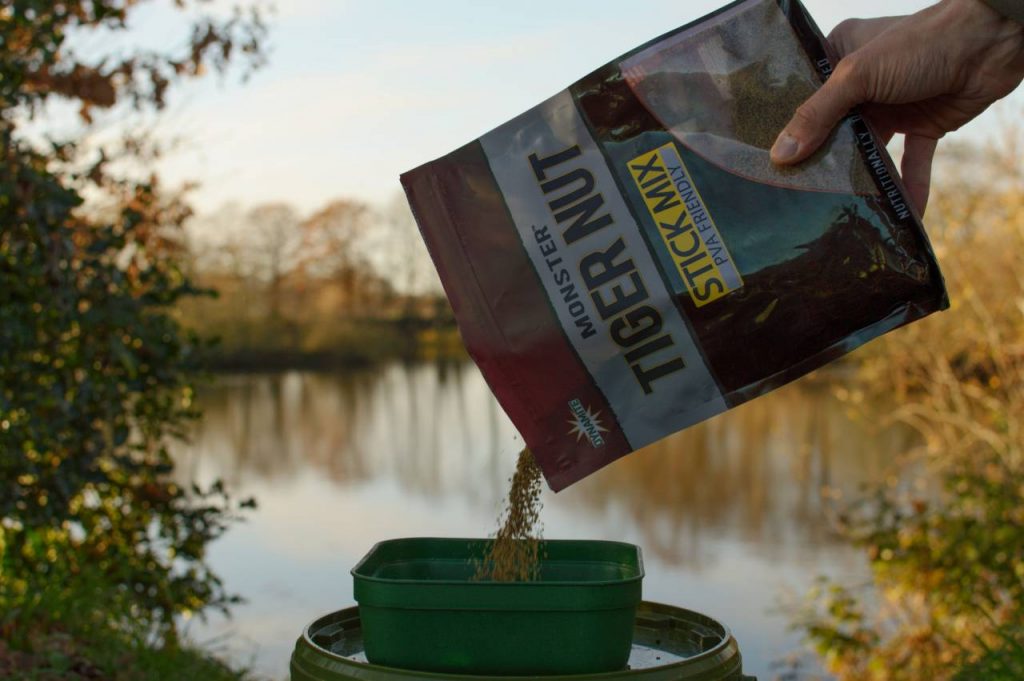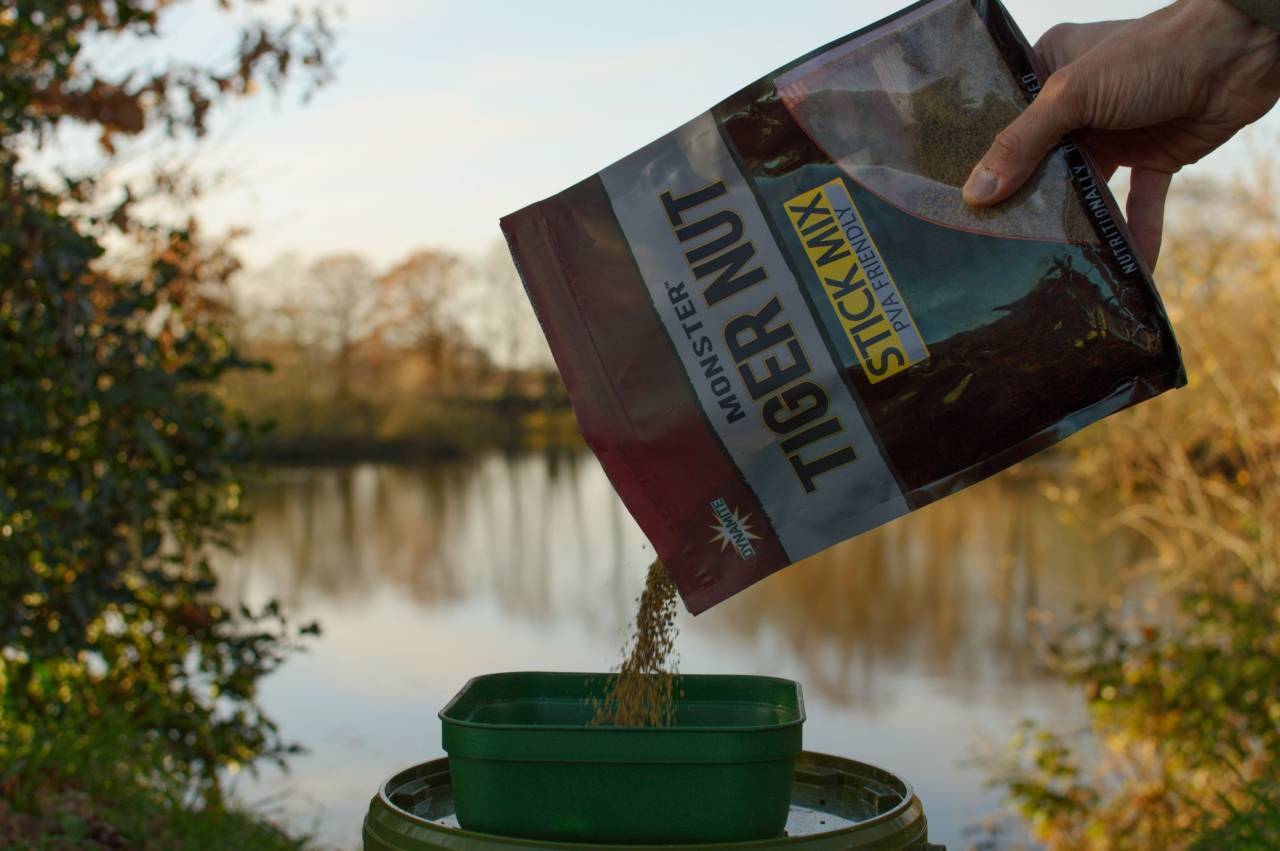 I spombed out about three kilo of this and left the rods in for a while to let the swim settle. After robbing Terry of several coffees I placed all three rods over the bait with the L/H and middle rods on MTN wafters on size 4 chod hook rigs and the R/H rods on my fav Ronnie rig with a Pink Hit n Run Pop up.
Take 1
My first take came in normal bite time around midday the next day and was a very pretty mid double Linear on the Pop up rod . I waited till just on dark and introduced another three kilo of my mix. This may seem strange to do this after only one bite but the W1 carp do like there food and those few members that were still introducing it were the ones who were benefiting.
Morning came and seconds after a big'un showed over the area the L/H rod was away. This was on the wafter rig . When it rolled 30 yards out and I saw it was a very good common I was mutering out loud thinking I was alone. Please don't fall off please. Now this is something we all do and I nearly fell over when a voice from behind commented that it was indeed a nice common.
Terry had wandered up and was stood silently behind me all the time , we both roared with laughter but in the net lay a really nice carp. I had craved a good old Redmire common since starting on the North and it looked like I finally had one. We weighed it at 33lbs odd but it didn't matter to me.
Another banger
Coffee was consumed after the return and then the middle rod was away aswell. This one fought like a demon and I was surprised to see a 20 odd VS mirror roll into the net but im always grateful of a take on here as it hadn't been particularly kind to me this year with a few losses in the horrendous weed beds.
It was nearing home time so a slow pack down was in order id the pouring rain yet again and before long I was off. And now Xmas was upon us and fishing took a back seat for a few days. I received a copy of Terry's latest book and have to say just like his other's it is brilliant.
I am writing this just into the New Year having just returned from what can only be described as an absolutely crazy trip over on the W1 North Lake, but I,ll tell you all about that next month. Till then tight lines and please stay safe out there.
Happy New Year Ian Russell