9 January, 2019 | Carp | Tips | Articles | News
0 Comments
Richie Leat had a winter carp fishing week to remember when he banked and incredible two forties and 17 thirties in just six nights fishing.
Thew Wiltshire angler targeted a Southern syndicate banking the impressive haul which included commons of 42 and 41lb, using Monster Tiger Nut pop-ups. Scroll down to find out how he did it and how you can do it too including how to create his winning spod mix.
With the country gripped by typical winter temperatures with many carp refusing to feed, Richie's mini campaign was brought to life by feeding a mix of finely crushed and broken Monster Tiger Nut boilies, Frenzied Hempseed, Frenzied Chilli Hemp and maggots. It is the same spod mix which helped Richie bank several impressive fish last winter and appeared in the carp fishing video 'Social Sessions' last year. (Scroll down to check it out).
The winning rigs were Richie's favorite 'Mohawk' style rig using Monster Tiger Nut pop-ups and maggots soaked in our new Worm liquid carp food.
Here's some of the best fish from Richie's astonishing catch using the Mohawk and his matching spod mix: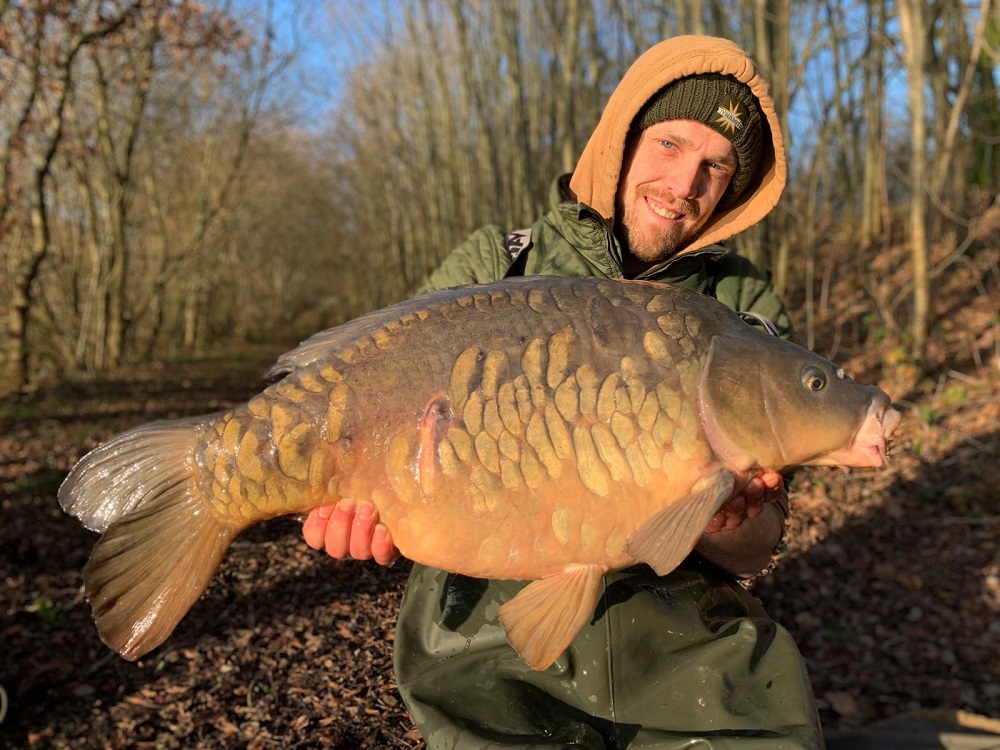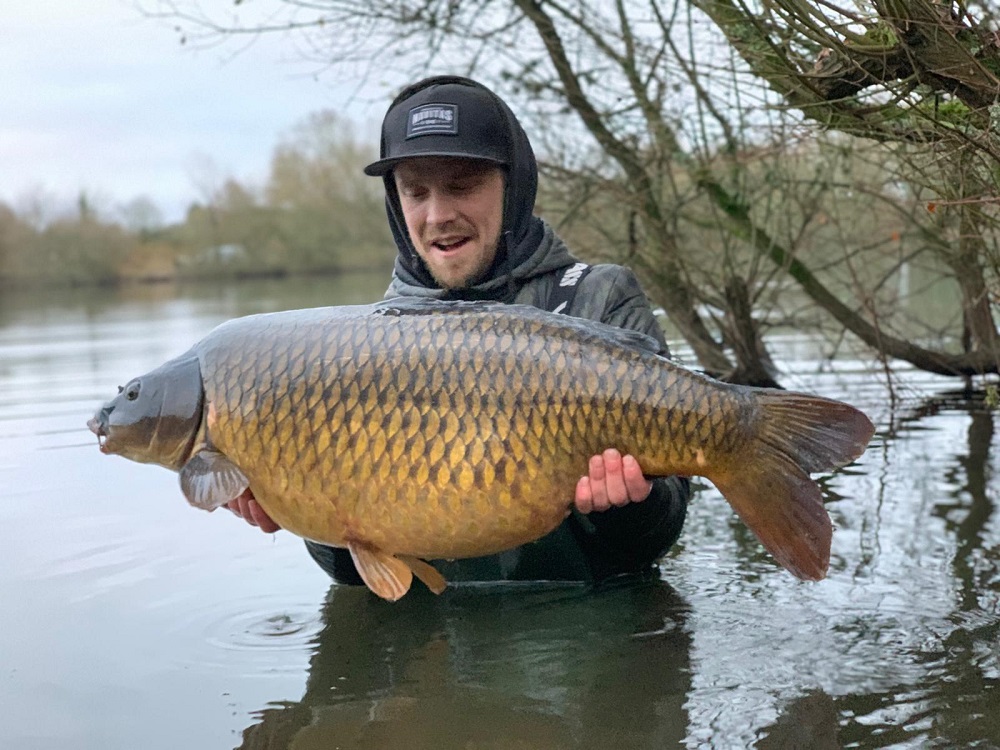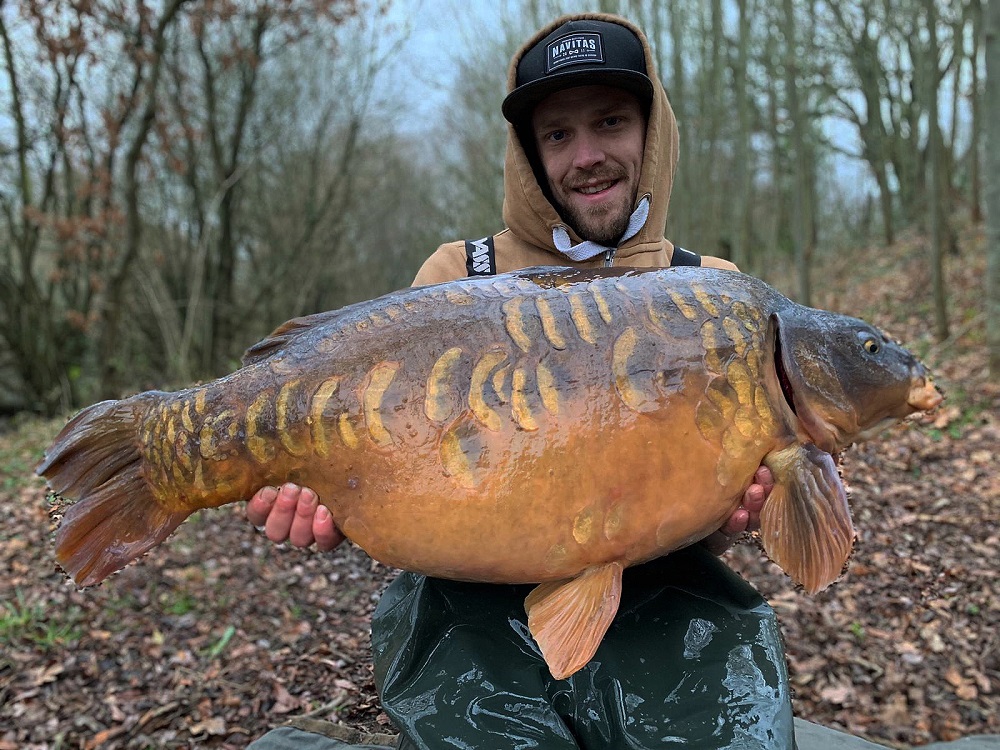 How to create Richie's Spod Mix
Like last winter, Richie has used his winning spod mix to help attract and hold the carp in his swim. A mixure of fine particles, crushed boilies and maggots are irresistible but not overfilling – ideal for winter fishing.
He says: "If I where to feed and use my standard loosefeed mix of particles and/or whole boilies, the fish need to swim off to help digest their food. But, by crushing up my boilies and adding one or two pints of grubs to the mixed particle spod mix, the fish are able to remain in the area, longer, as the food stuff has been broken down for them, so they can eat more and for longer as it is less difficult for them to digest. This gives me more chance of catching them as they're over my baited area for longer. "
Step 1: Crush some Monster Tiger Nut boilies to a fine powder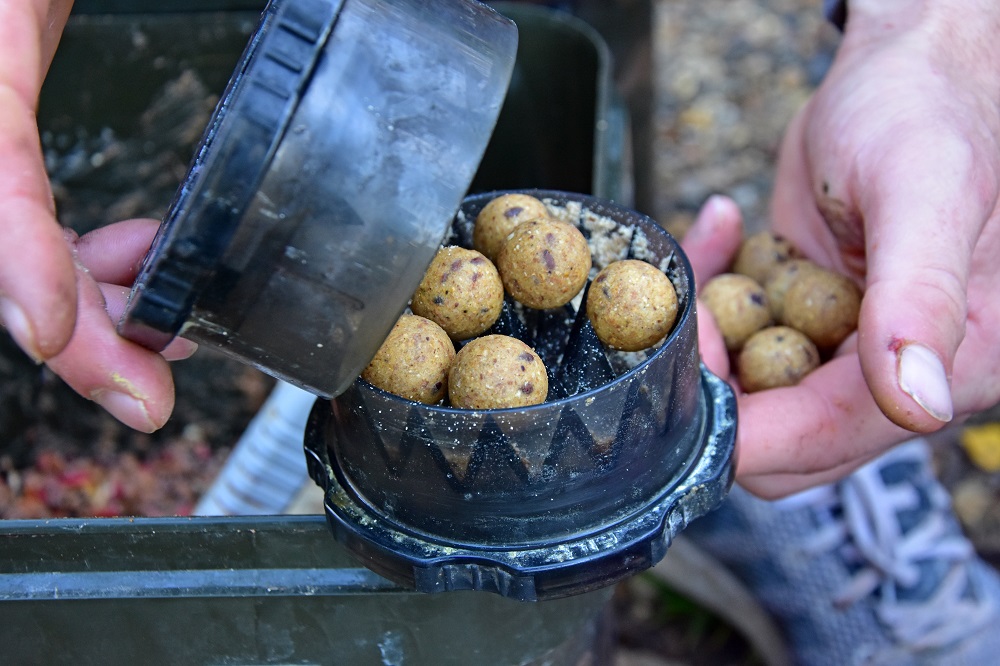 Step 2: Add the powder to a bucket of maggots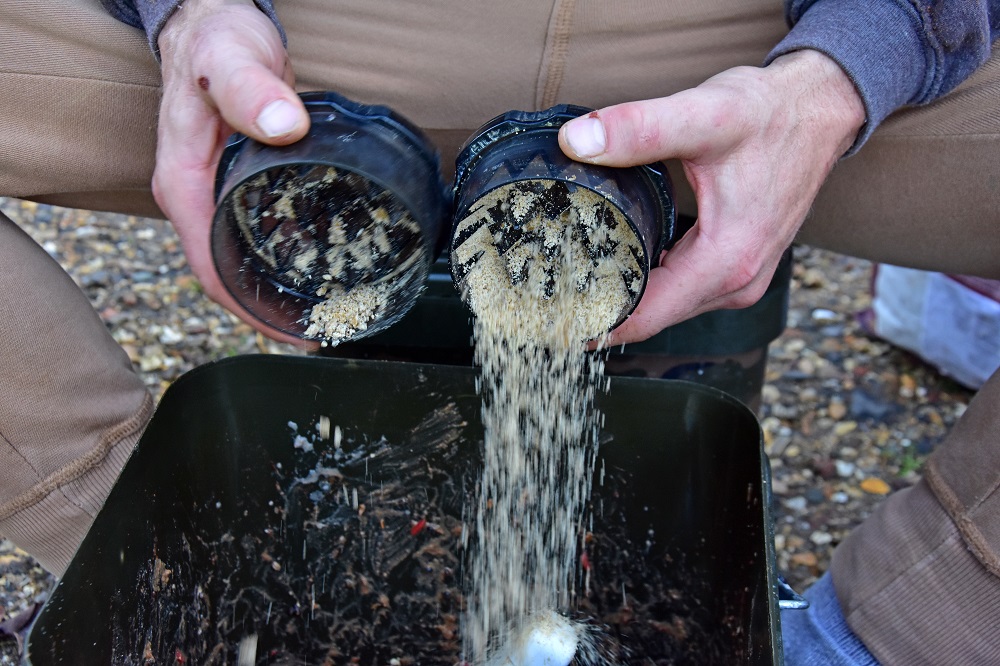 Step 3: Add some Frenzied Hemp and any other particles you wish. Richie also likes Frenzied Sweet & Milky Pulses and Particles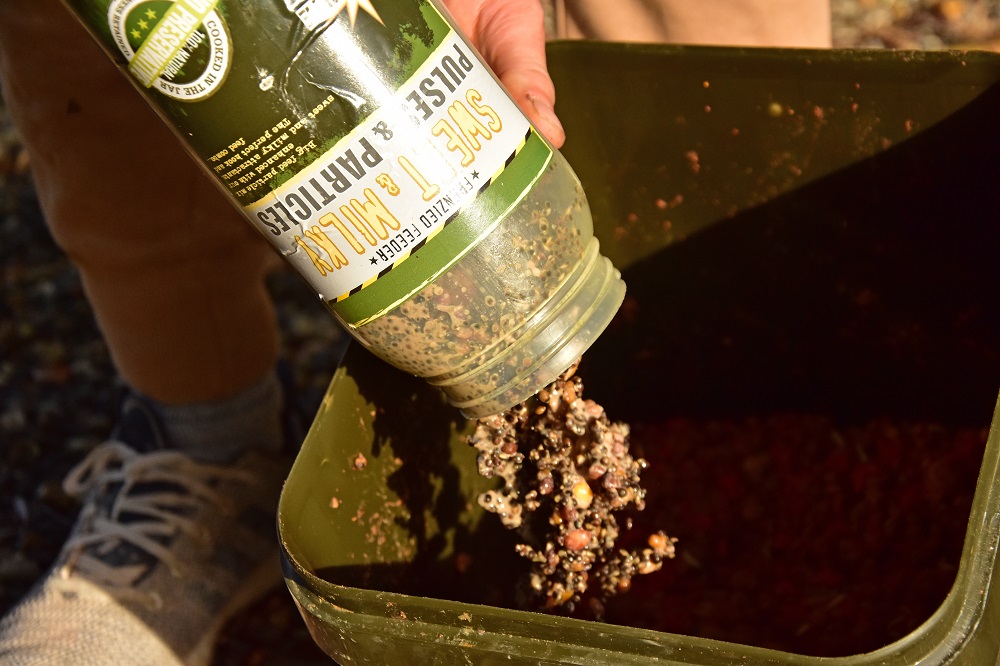 Step 4: Douse the mix in some Evolution Oils to create a slick and help bind it a little.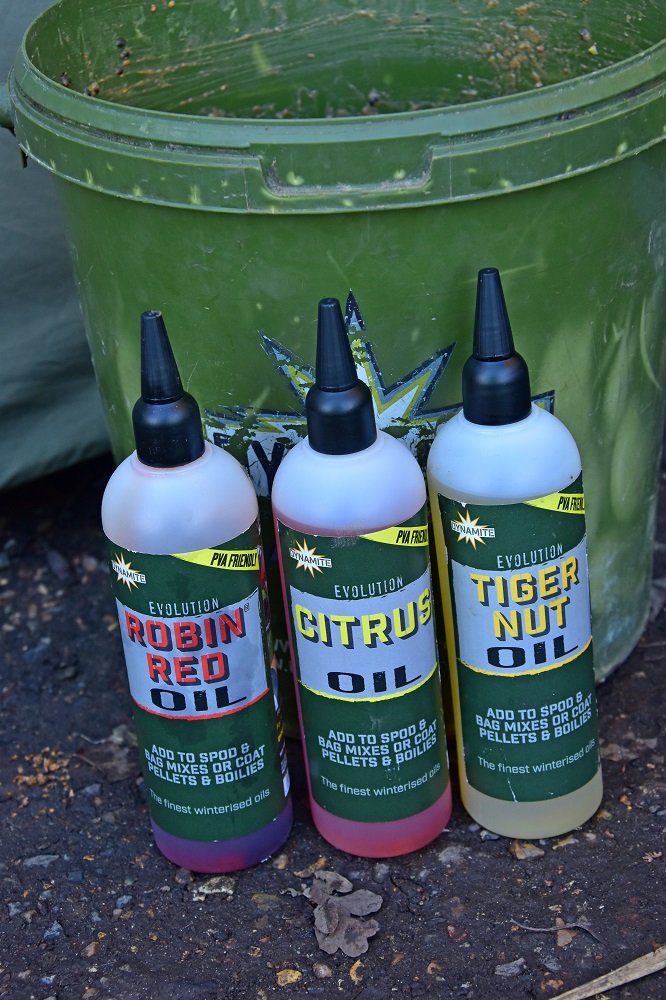 Step 5: Give it all a good mix and you're ready to go. Richie normally starts with around six spod fulls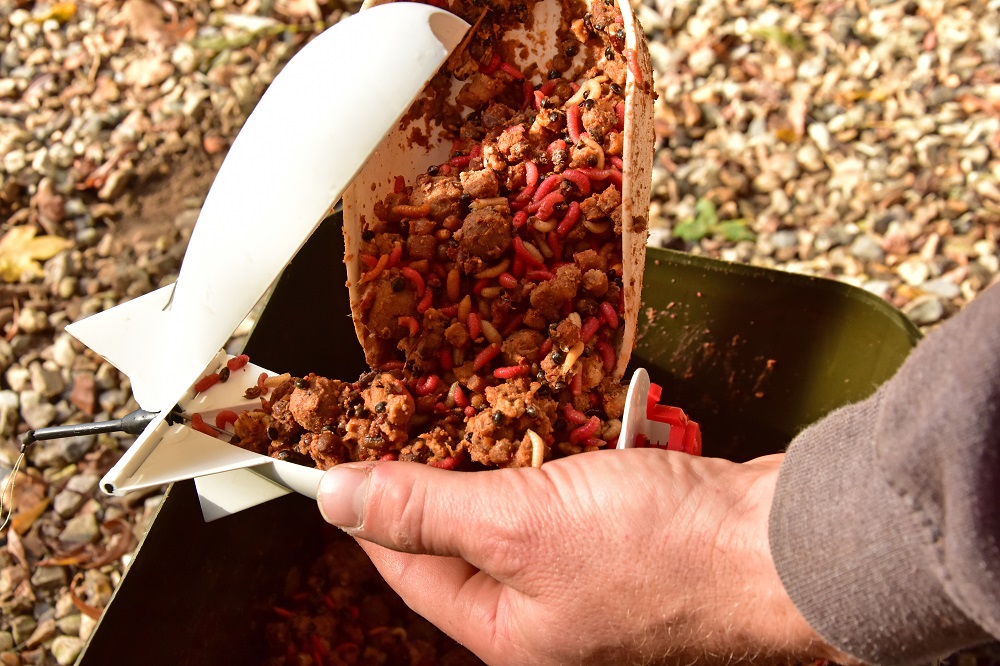 How it looks on the bottom when fished with Richie's favorite 'Mohawk' rig. Learn how to tie it here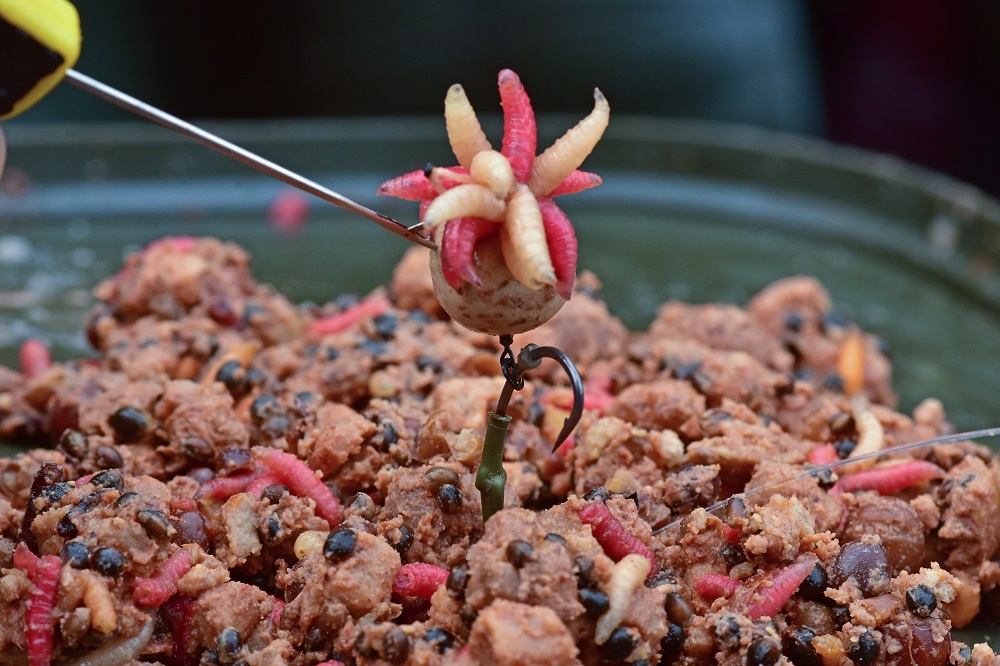 **VIDEO** Watch Richie in action
Richie used a similar spod mix and rig last year. Here he is in action..