11 January, 2021 | Carp | News
1 Comments
Two Fifties see Caro get 2021 off to a Great Start
German based carp fishing ace, Emir Caro banked two crackers early into the new year. Here's the story…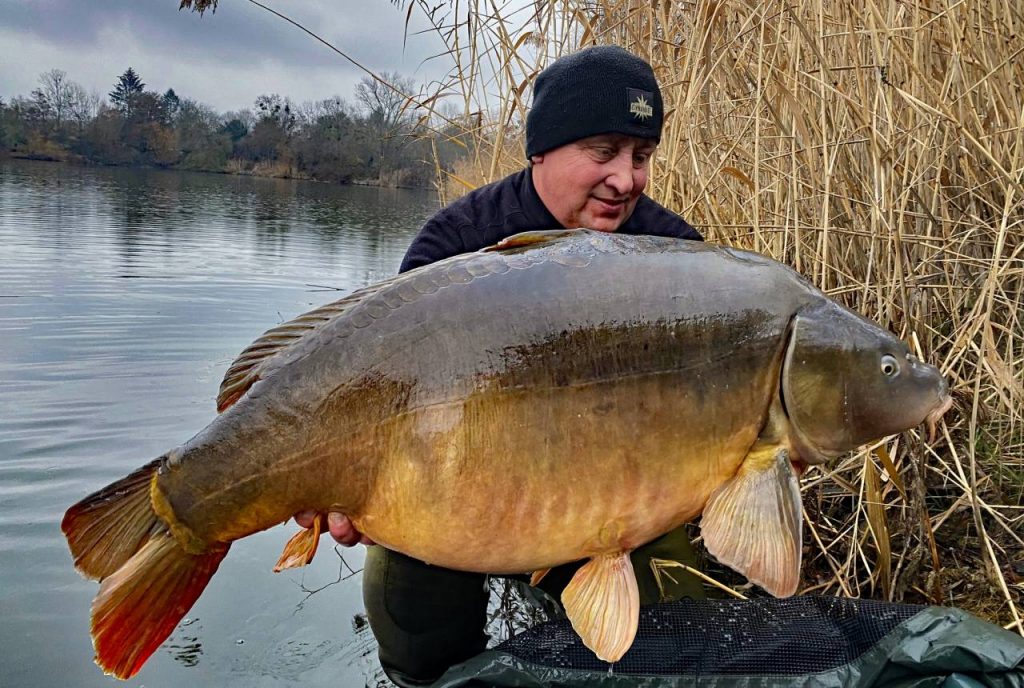 Emir continues…
After two days sitting at home and getting bored I decided to give it a try again at my syndicate pool just for a daytime session for a couple of hours.
Without pre-baiting and just using a fine mix of The Source Stick Mix & 4mm matching pellets, Frenzied Spicy Chilli Hemp, Sweetcorn and a couple of broken & crushed Hot Fish GLM Boilies, I went to my venue early on Sunday morning the 3th January.
A freezing dusty morning with just 1+ Celsius and drizzle rain gave me the impression that the chances of a fish were slim!
I placed my rods as usual on my top spots. A cup of warm coffee made me feel much better and my confidence increased when I saw a nice big fish rolling over my right-hand rod.
I was away
After just half an hour later my right indicator gave me a couple of single bleeps and a drop back on the bobbin. My 3.5lb rod bent over directly and I was into the fish that felt really heavy. I instinctively knew that it was a good fish. After a hard 25 minute battle, a huge looking mirror went into my net.
It was just incredible….the first fish of the Year 2021 and it starts with a huge fifty pounder. The scale turned into 56lbs 7oz ( 25,6 KG ). Bingo!!!!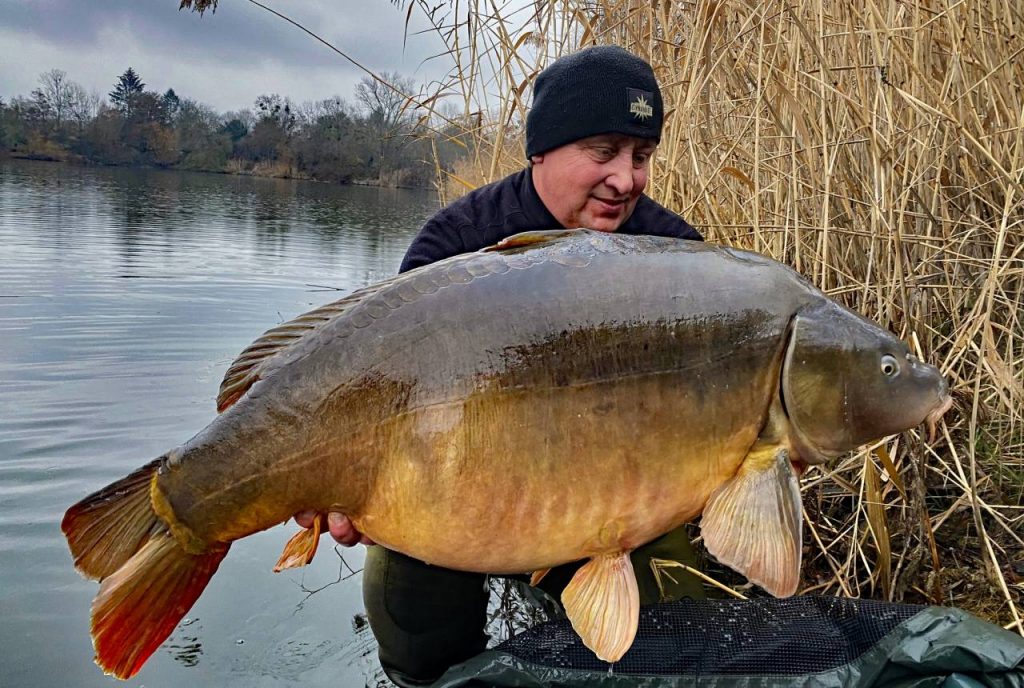 After a short photo session my right rod went directly again into the same spot. The weather got worse and worse. More rain was falling and it was still very cold.
The conditions didn't deter the fish however as my left hand indicator started screaming after just another half an hour. It was a smaller mirror. After recasting that rod it went off again 10 minutes later. Again a 27lb mirror. It was absolutely crazy! Three takes into 1.5 hours.
Another hour later, my right hand rod tore off again and I felt directly like I was into a bigger fish again. I just felt a slow head shaking and after 10 minutes of fighting the fish went into a snag.
I was lucky I had my boat with me and a short time later I managed to release the fish from the snag. I slipped him over my landing net another 10 minutes later and I knew for sure it was another 50lb+ fish and nice dark looking mirror carp.
The scale spun round to 50lbs 4oz. (22,8 Kg ) I had just no words! My second fifty at the beginning of 2021. What a result for me and what a start to the year!!!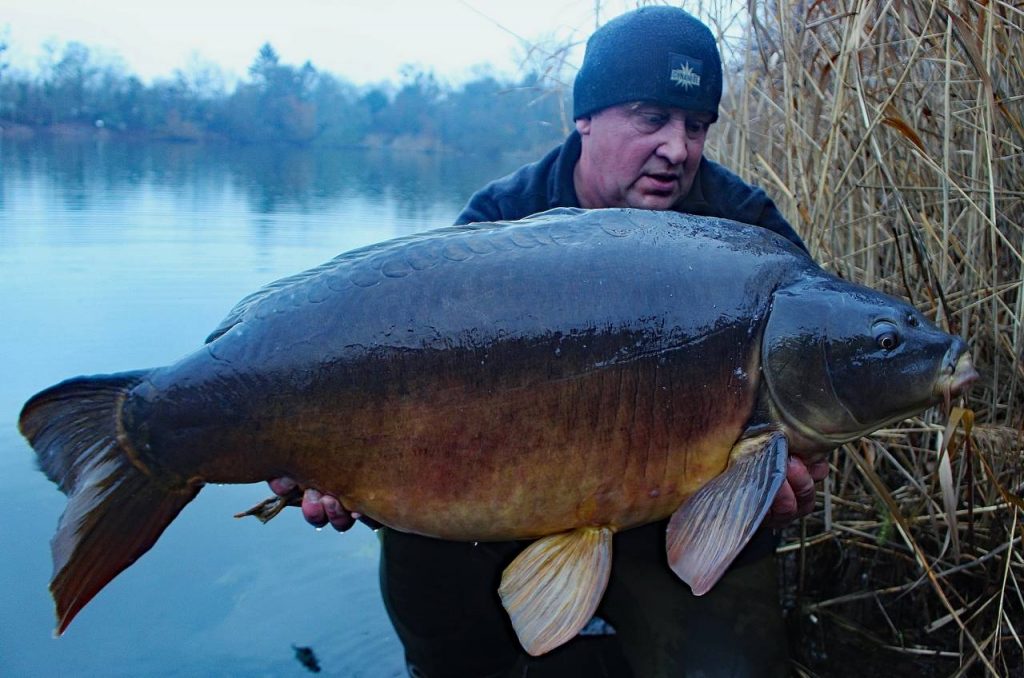 After taking a couple of pics I released this incredible long black mirror back to his home. I have now decided to rest this lake and come back in early spring. Tight lines…