12 June, 2020 | Carp | Articles | News
0 Comments
Long distance fishing for big carp – Kristof Cuderman
Monster carp catching ace, Kristof Cuderman has just come back from another successful trip to Croatia. Here he shares his experience as well as his tips on fishing at distance when targeting big carp..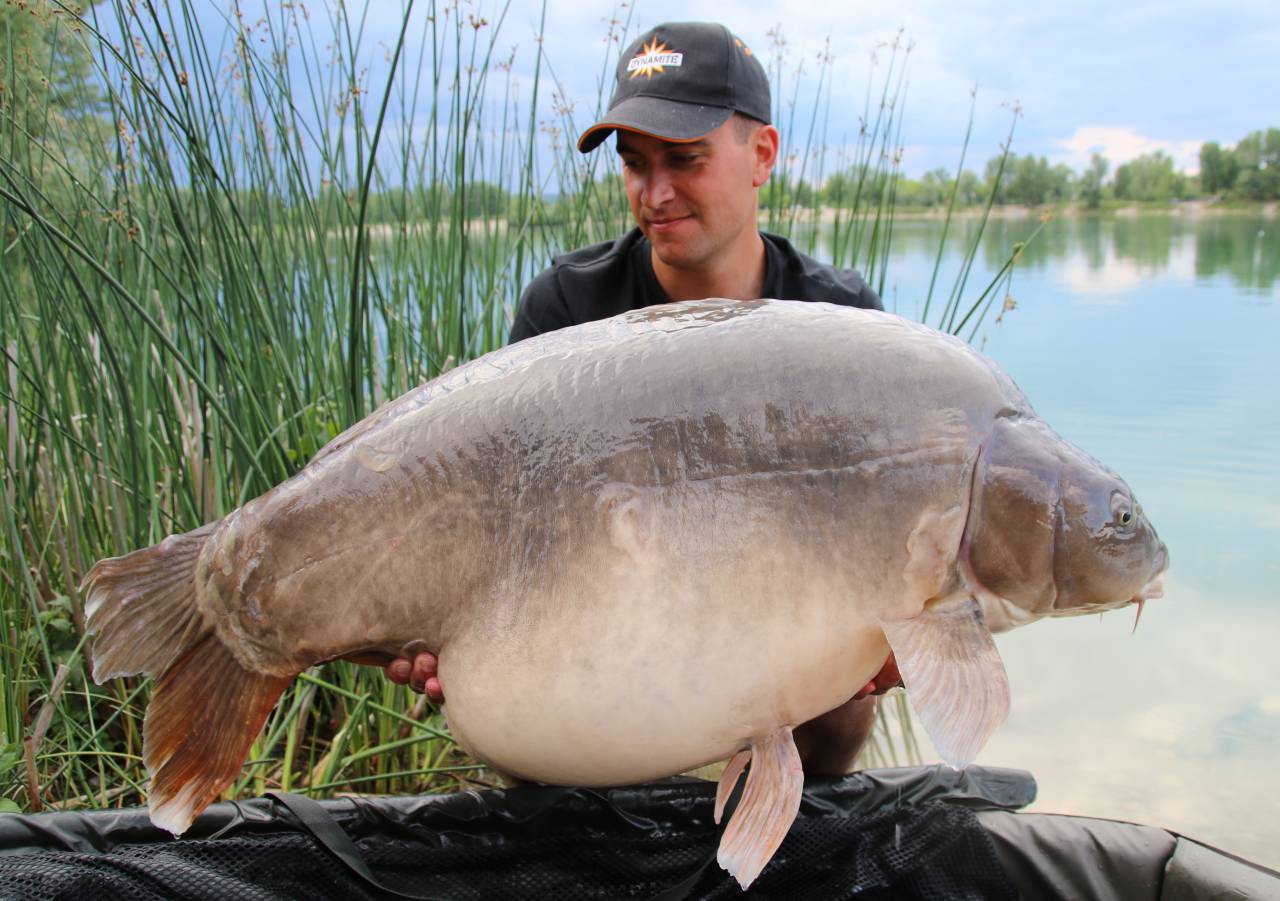 Kristof continues…
Due to corona virus spread, which ruined most of our plans, I wasn't able to go fishing abroad before last week of May. I was especially excited for this moment as my friend Srečko and I were planning to visit a lake we haven't fished in many years.
Lake Zajarki is currently one of top three lakes in the world when it comes to fishing for big carp. Long casting distances offer a challenge to any angler as most of lake's best fishing positions require casting your bait at 130 to 150 meters from the bank. You would think it is not a big deal but frequent feeding of large quantities of food and casting a Spomb make fishing here mostly hard work.
Boat life..
Personally I am a big fan of fishing with the help of a boat or bait boat so long distance casting represented a big challenge to me.
We fed two types of boilies – The Source and Monster Tiger Nut in 15, 18 and 20 mm versions. Our bait was mostly built as snowman rig with Hit&Run pop-ups.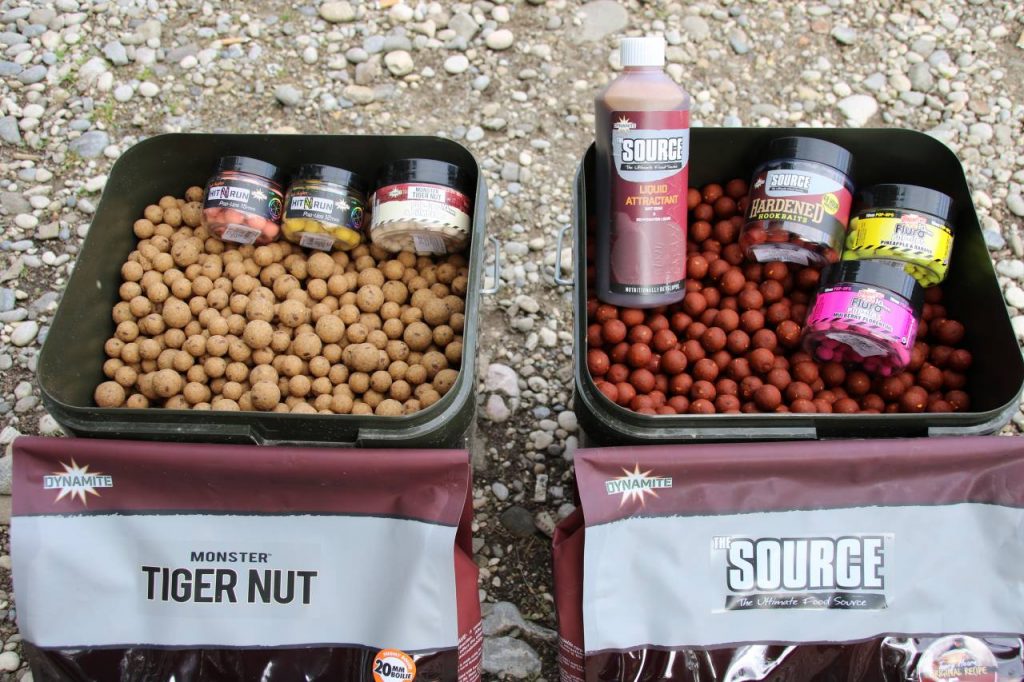 I had high expectations before this trip as it was prime time for big fish, we managed to get a good position and we were as prepared as we could be. Our good friends Ivan and Bogdan were big help to us as they both loved to grab the spod rod and help us feed whenever they came to visit.
Amazing start..
The fishing started amazing for me. We have just fed our first few kilos of bait and set the fishing rods in the water when one of my indicators beeped. I could have never imagined what was on the other side of the line. One of the biggest carp in the lake. He was fighting strong and really made me feel the weight on the rod. Srečko and Bogdan caught a glimpse of the carp, looked at me and said it was over 30 kg. Our session has just started and I wasn't even 100% with my head in the fishing yet, and then this. Few minutes seemed like forever before Srečko managed to land in the carp and I could relax. It has been a while since I last saw a carp this size and we were sure it was close to 40 kg. Careful weighing showed 37,6 kg which is third biggest carp I ever caught so far. Carp was caught on Monster Tiger Nut 15 mm boilies in combination with Hit&Run pop-up.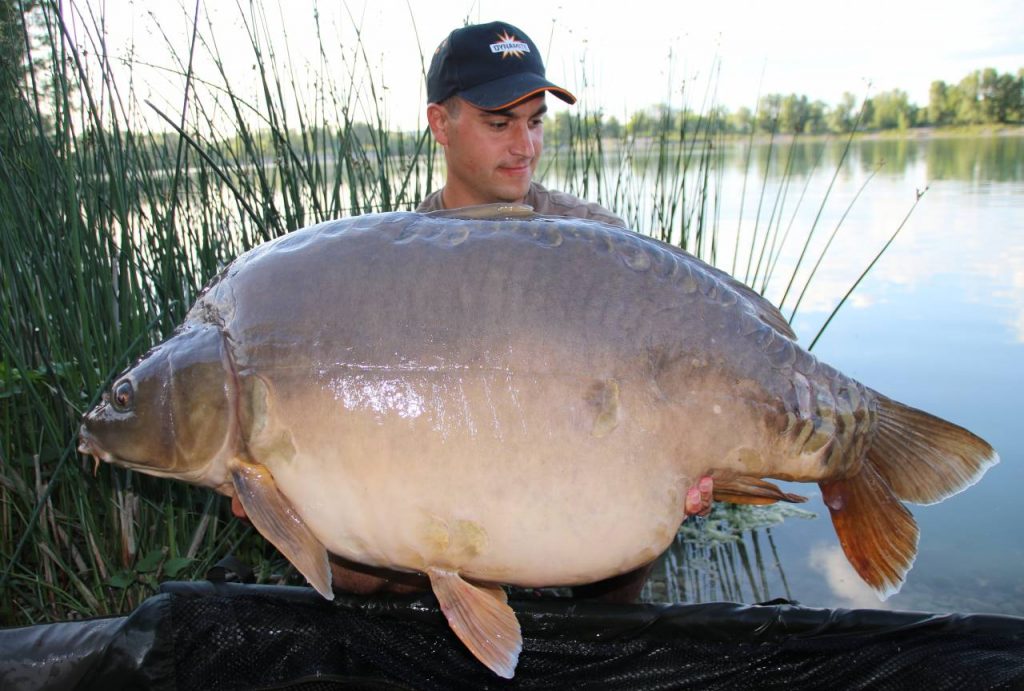 I also want to mention Srečko's amazing catch – his new mirror PB – weighing 32,8 kg which he caught on day 4 of the session. All together we managed to catch 3 carp over 30 kg. My second 30+ weighed 30,2 kg.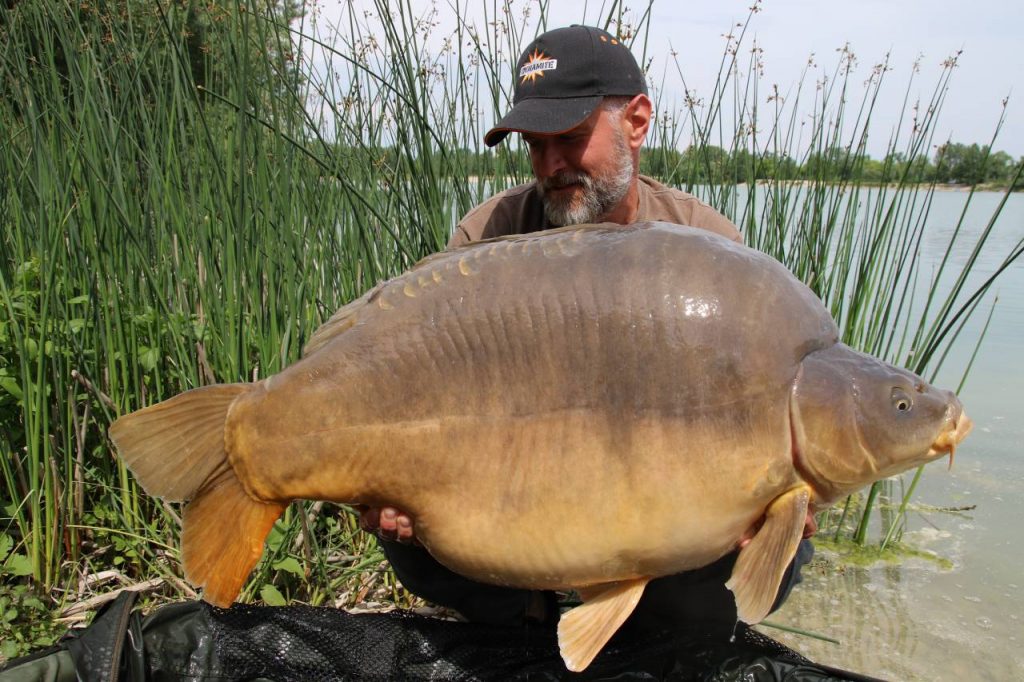 As far as big carp goes this was by far our most successful fishing session to date as we managed to land in quite a crazy amount of 20+ kg carp.
Kristof Cuderman