4 сентября, 2017 | Carp | News
1 Comments
The native language translation is unavailable for this post, you can machine translate using Google here:
A huge congratulations to Frank Wijnands, Jan Jaap Hiemstra and runner Gabriele Ceruti on winning the 2017 World Carp Masters at Lac Du Dur. The Shimano team from the Netherlands beat 60+ teams to take the top spot in the week long event, using a combination of Dynamite Frenzied Particles and Dynamite boilies.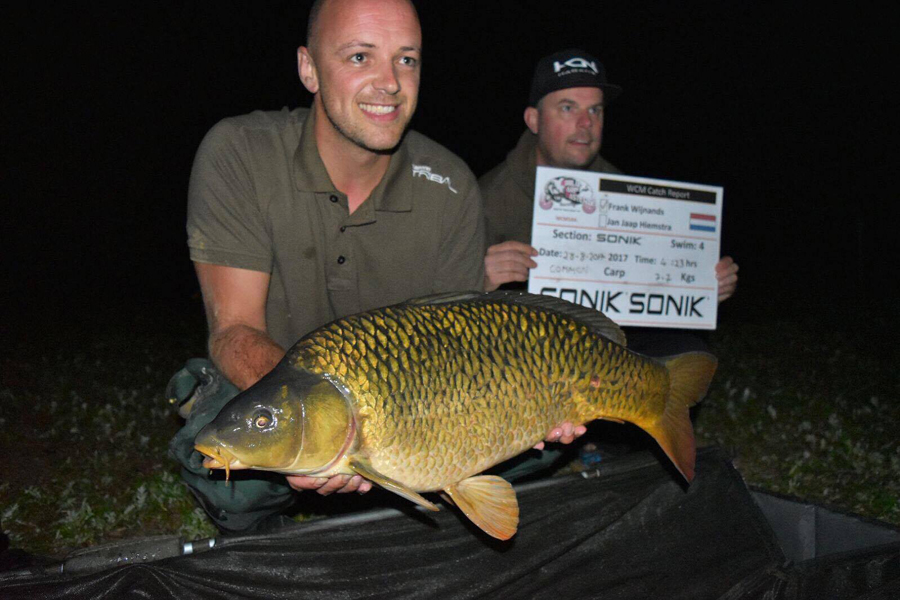 As Frank explained "To win a tournament like this you need you need 50% luck and 50% the right strategy".
"We knew that most participants would fish with boilies so we tried a different approach. Baiting up with a mix of Dynamite Frenzied Particles, Tigers and crushed Monster Tigernut & Red-Amo boilies and using mainly Dynamite Tigers on the hair. From the start we were on the fish and we were able to keep them in our swim for the whole week. The Tigernuts did the job and we had 7 fish in the net without losing one. Looking at the mighty Lac Du Der we knew it was special, winning the event can't be described by words. Especially when we consider that we went from 5th place to 1st in the last 6 hours.."
"The baits did the job, happy days!" Frank Wijnands