3 augustus, 2017 | Carp | Articles | News
0 Reacties
vertaling is niet beschikbaar voor deze post, wilt u dit graag automatisch laten vertalen?
Since my success on the canal at the start of the season a lot has changed. The carp in the canal have spawned and spread out all along the stretch which is a few miles long.
This isn't the end of the world as they're not normally to hard to find, however fishing an area without a good head of carp in did make me some problems, this being cray fish!
The little swines are relentless. When the carp were grouped up the crays were scared for their life and didn't hang around which was great as I could fish my standard bottom bait rig with a boilie straight out the bag.
However fishing a cray infested spot now was a new experience for me and a good learning curve.
I tried shrink wrap which didn't work as the crays just played with it for ages tangling my rig.
On the other hand I tried wooden balls set-up as pop-up rigs which did work in preventing the crays, however the fish were a bit suspect to the pop-up in shallow water.
What I ended up using was a large tiger nut and plastic pop-up with a bb shot inside it which was perfectly balanced for my snow man rig. It was also a big bait and prevented the small fish from keeping me up all night. This worked wonders. I was able to leave my rods in for ages undisturbed by any crays. As I was now fishing a tigernut and boilie on the hair I added tigers to my loose feed.
I managed 5 more carp from the canal in quick succession after sorting my approach out, topped by a 30lb common!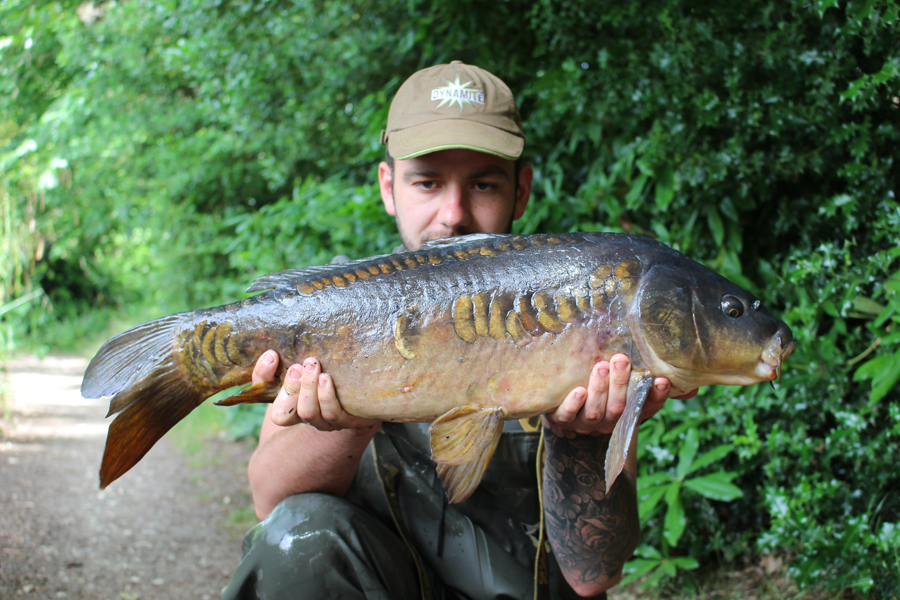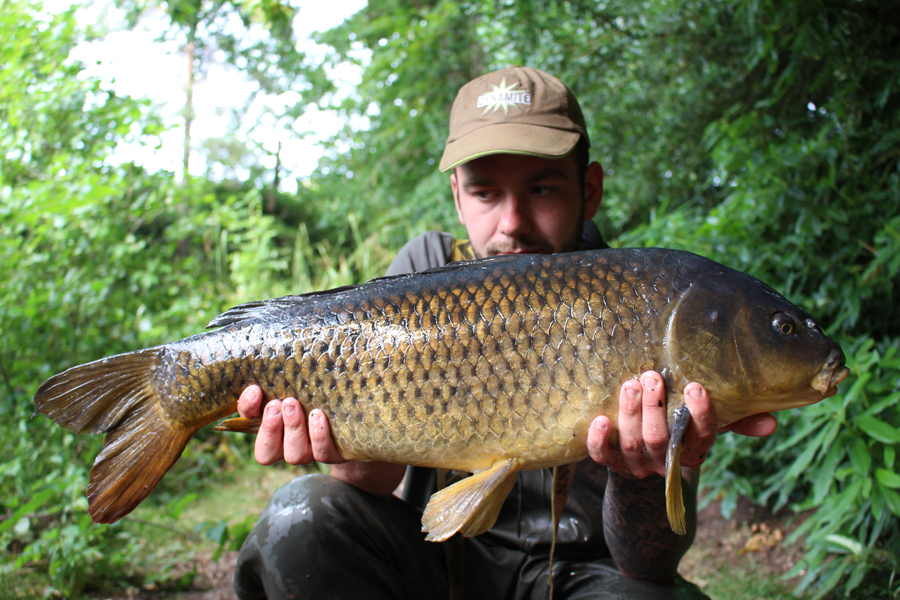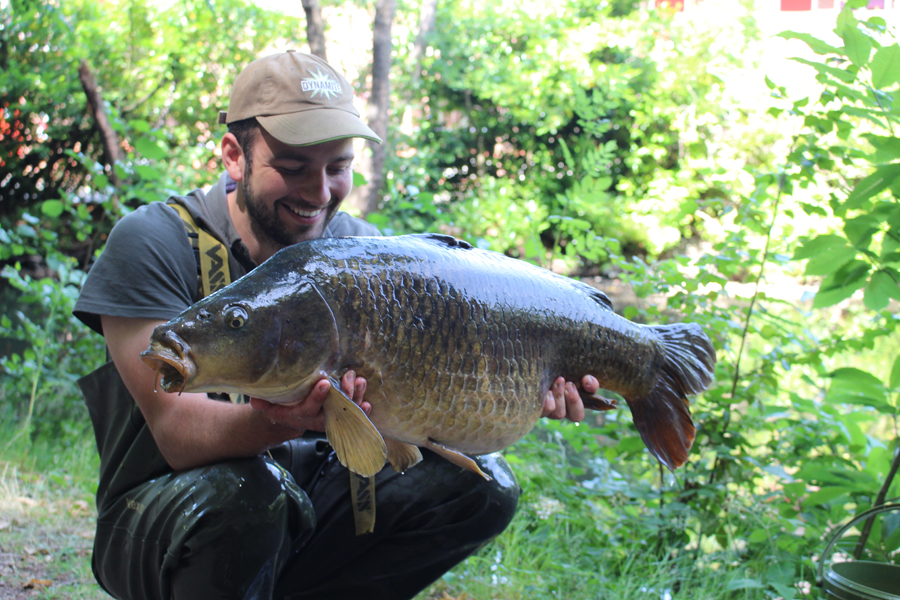 However that was the end of my fishing this month as my parter, well wife now, had our wedding, followed by a two week honeymoon. Definitely my best catch!
Jake Lund