25 September, 2019 | Match & Coarse | News
0 Comments
Archie Braddock Set To Launch A New Fishing Book
Dynamite team member and specimen ace, has written a new book which will hit the shelves this autumn.
'The First Seventy Years' will be released by Little Egret Press in November 2019.
Archie will be offering signed copies of his new book at this autumn's Nottingham Piscatorial Society speakers evening at Newark Showground on 6th November.
The book, which cost's £29.95 features extensive chapters on Roach, Chub, Bream, Tench, Carp, Perch, Pike, Zander, with the largest chapter of all will be on Barbel.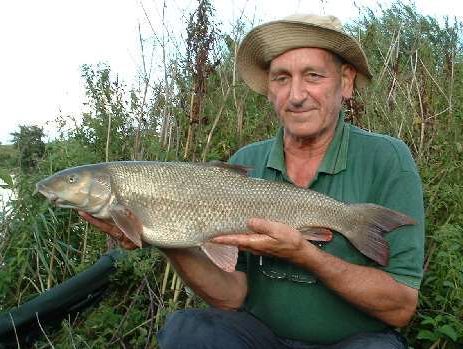 Archie said:
"For the last twenty years or so I've thought about writing another book, and a chance meeting with Wayne Cryer from the Little Egret Press soon meant a deal was done. So I spent much of last winter and all of the close season working hard to put it all together, missing out on most of my fishing. With 46 years of diaries, and more than 20 old photo albums, it really was a labour of love.
Having read almost everything since before Still Water Angling I noticed there were two regular formats; nostalgia, covering the 'good old days', and ultra-modern, covering all the latest developments. With so many years behind me I've been able to cover both nostalgia and modern in chapters on most of the major British coarse fish species, culminating in an extensive chapter on barbel.
Not forgetting features on the comedy side of fishing, the bird life, unusual happenings, and a whole lot more. The aim is to hold the readers interest from start to finish, and I hope I've managed to do that."
Archie writes regular articles for Dynamite, all of which can be seen on his team page….