26 září, 2017 | Soutěžní & Běžný Rybolov | Tipy | Články | Novinky
0 Poznámky
Nativní překlad není k dispozici, chcete strojový překlad?
This method can be used all year round, but it comes into its own when the weather gets colder.
My approach is very simple, but it can take patience as you are normally looking for the better stamp of fish that are not easy to come by.
I will set up two lines whatever the venue – one to fish close-in and one further out. I know that you may be fishing to a feature, but I am only covering a basic approach to chop worm fishing here.
I set up a light rig and a heavier rig. The lighter rig presents the worm hookbait more naturally than a heavier rig. For this I will use Matrix Power Micron 0.16mm to a 0.14mm hooklength and a 14 hook.
The only time I will fish a lower diameter hooklength is if the fish are smaller and I will use a smaller hook and piece of worm. It makes sense that if the fish are smaller then everything else follows suit.
My lighter float set up would be a 4×14 and my heavier rig 1g to 2g, depending on the depth. The deeper it is, the more weight you need to get the bait to the bottom quicker.
The heavier rig will be a 4×14 float, set-up with an olivette as the bulk a small spread beneath bulk.
I will use a bait dropper if needed in the deeper water and cup in in the shallower swims.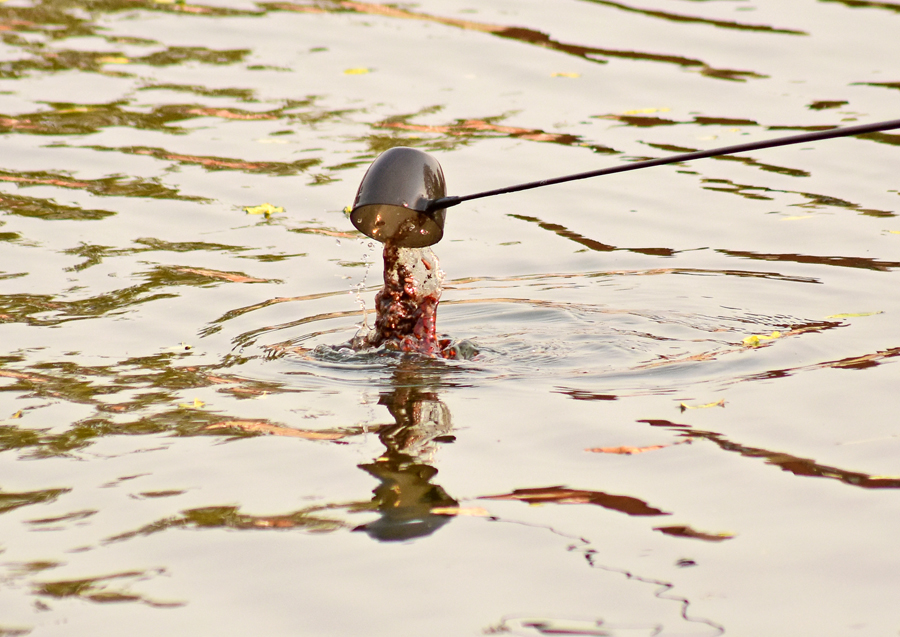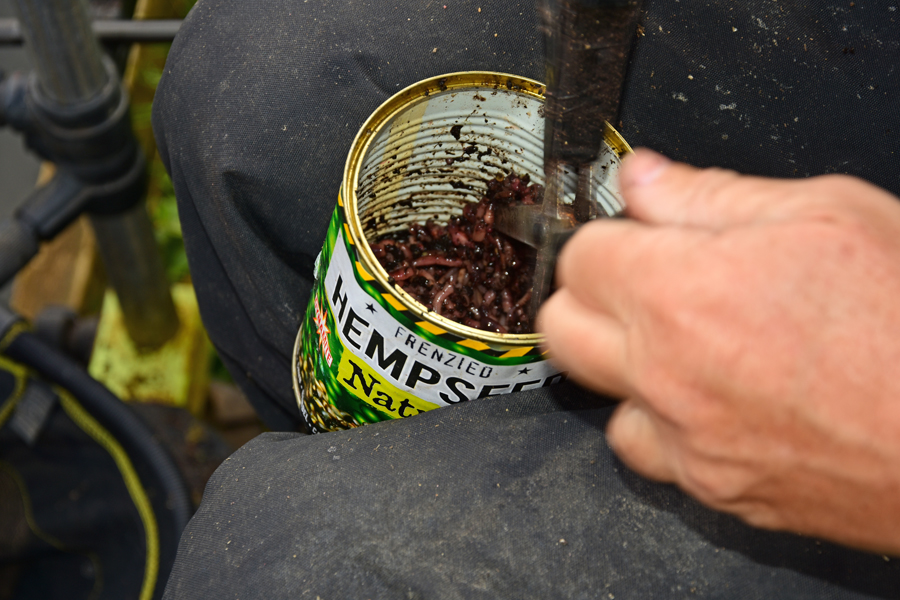 The most important part is the feeding. I will chop up dendrobenas and a few lobworms into half-an-inch lengths and then add a handful of casters. You can also add a little Dynamite XL Liquid Worm to give it a boost. The only time I will use groundbait is if there are bream to be caught. My mix for this would be one-part Frenzied Hemp Match Black to third-of-a-bag of Brown Crumb, only feeding a couple of balls at a time.
The one thing is not to over feed and so long as you feed the two lines every half an hour you should be fine.
The hook bait is important too as I find the flat end of a lobworm out scores anything else, hooking it through the bottom and breaking off an inch-sized piece.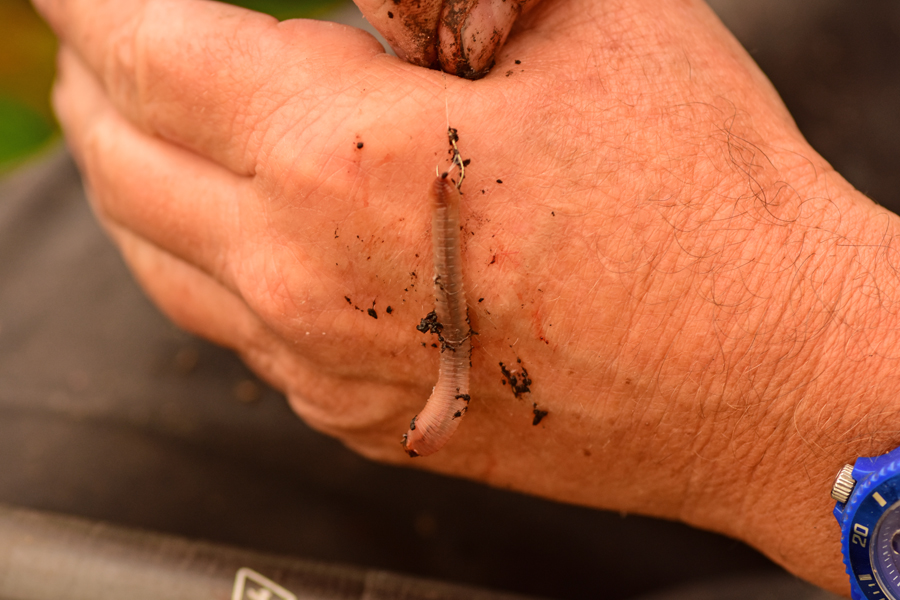 The lowering of the rig is important too. The heavier rig I drop down quickly then when it reaches the bottom, I lift it up two-inches and wait a few seconds before lowering it down and edging it gently over the feed.
The lighter rig is laid out in a straight line then gently edged over the feed.
Always set the depth just touching, but you may need to deepen it depending on the flow. This method can be very rewarding and catch some big fish.
One other little tip is to soak a few casters in Dynamite XL Liquid Worm and putting two or three on the hook. Try it and see for yourself, it always seems to work and get the odd better fish.
Catch me next month for Method of The Month.
Polly