0 Poznámky
Nativní překlad není k dispozici, chcete strojový překlad?
The Ronnie Rig has taken the carp fishing world by storm in the last couple of years and has become one of the best rigs for catching big carp. Want to know how to tie it? Follow our simple, step by step guide to tying the Ronnie Rig…
What situation can you use Ronnie rigs for?
What baits are best for fishing a Ronnie? Its a rig that suits using a pop-up bait that can be fished almost anywhere on any venue, whether it be to showing fish, low weed, silt and gravel.
What components do I need?
Curved shank hook, hook bead, shrink tubing, bait screw, tungsten putty, quick change ring swivel and choice of hook link material.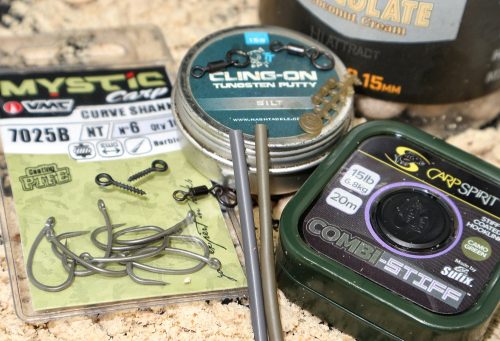 How do I tie a Ronnie or Spinner Rig?
Step 1: Take your choosen hook – our choice VMC Mystic No 6 Curve Shank.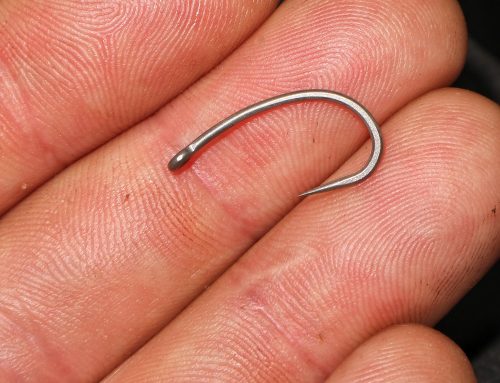 Step 2: Place a bait screw onto the hook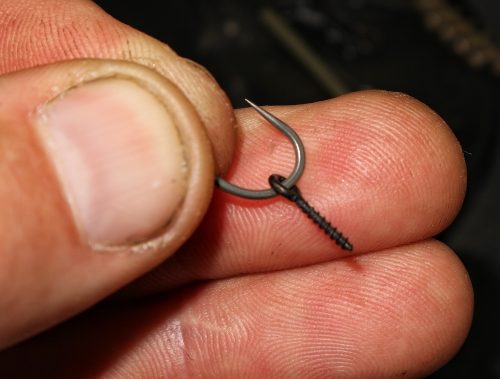 Step 3: Then lace a hook stop onto the bend of the hook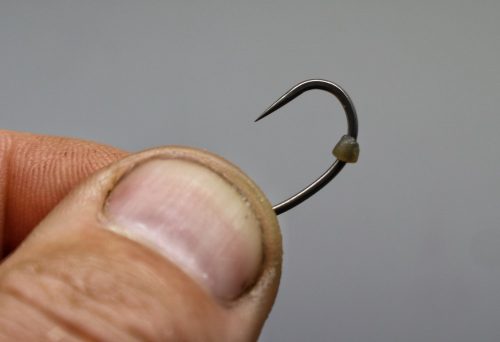 Step 4: Cut around 10mm of shrink tube.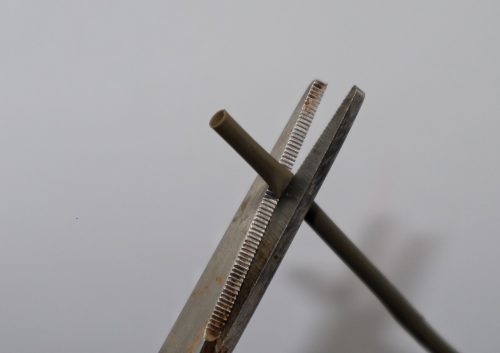 Step 5: Thread shrink tube up the eye of the hook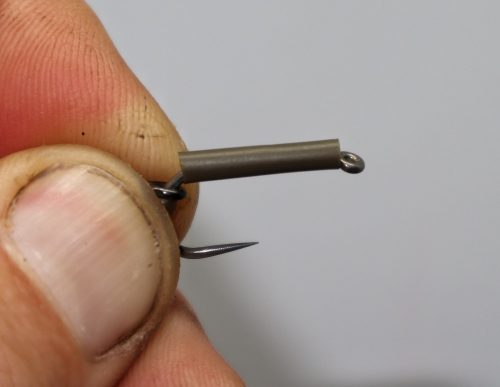 Step 6: Take quick change ring swivel and clip onto eye of the hook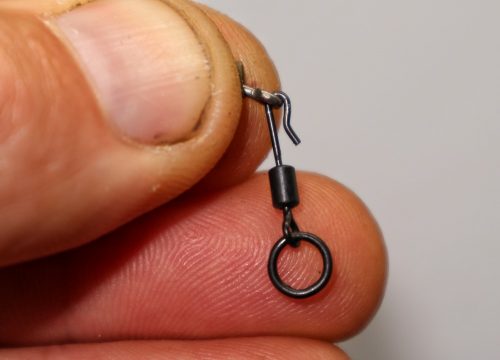 Step 7: Pull down strink tube over the eye of the hook and onto swivel then steam over kettle.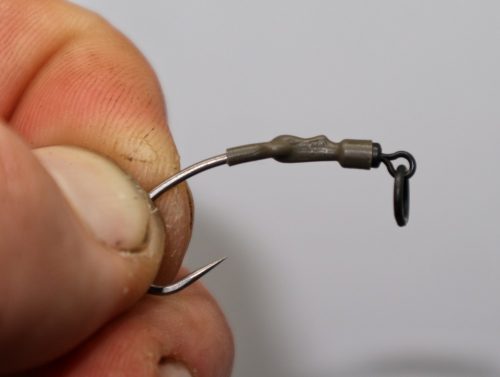 Step 8: Take your chosen hook length material depending on the lake bed, If a fairly clean bed, our choice, Carp Spirit Combi Stiff – Stiff coated hooklink in 15lb (This will give you a nice stiff boom section).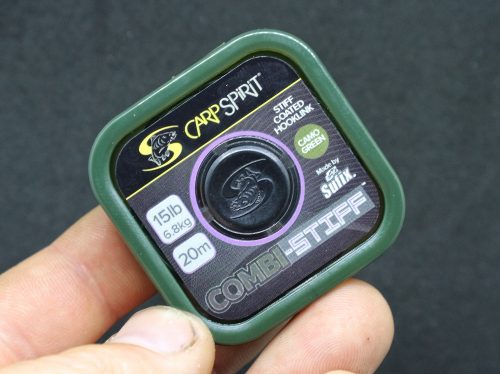 Step 9: Tie a loop in the ring swivel then tie another loop on the other end to attach to your end tackle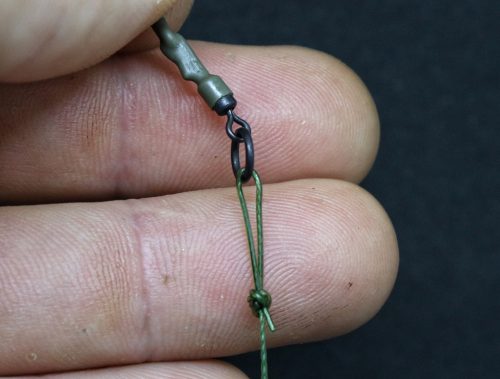 Step 10: Attach your choosen pop up – An all year round carp catcher – Dynamite baits White Chocolate & Coconut Cream then add some tungsten putty to keep the pop-up on the deck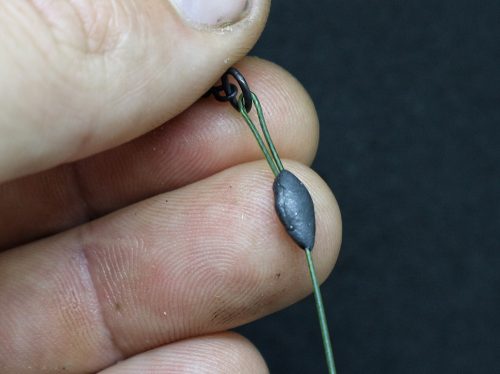 The finished rig