21 září, 2017 | Soutěžní & Běžný Rybolov | Články | Novinky
0 Poznámky
Nativní překlad není k dispozici, chcete strojový překlad?
Ryan Gibson looks back at the recent Army Angling Championships on the Tidal River Trent, Tunnel Barn Farm and Coventry Canal…
Friday 1st September – Inter Corps Practice – River Trent at Collingham
This was the first chance we as a Corps team (Corps of Royal Engineers) had to be on the bank together, learning from one another to hopefully take an edge in to the following day's Inter Corps match.
I spent the entire day on the feeder, practicing what Rob Perkins had taught me from our session together a fortnight previous. There was a couple of new lads to the team that had not fished the river before, so the main effort of the day was to see them catch fish and build up confidence on running water.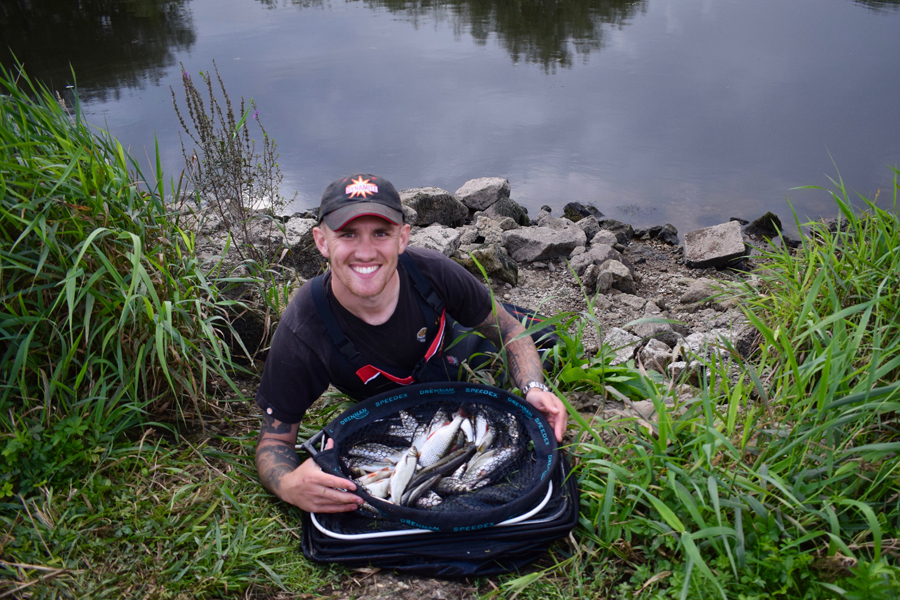 Saturday 2nd September – Inter Corps Championship – River Trent at Collingham
I was drawn on 'B Section' permanent peg 36 for the match, it was one of the few straights at Collingham and had some very deep fast flowing water down the middle that looked perfect for the bolo, which I didn't have a set up for.
Carl Shepherdson was my knight in shining armour and lent me his Acolyte which was perfect for the job. I started on the feeder exactly how I'd practiced and was catching fast. This line slowed considerably after the first two hours so I dropped onto the bolo and caught decent roach steadily until the end.
I had heard Danny Moonesamy, my Team Army teammate had caught a barbel a few pegs upstream, so I knew it would be close. I've weighed 3.550kg to his 3.850kg, but I was chuffed to finish 2nd overall on my third time fishing a river. Unfortunately, both new lads came last in their section and our team didn't do very well at all. It's highlighted the benefit of practicing and I'm looking forward to watching these guys develop over the next year.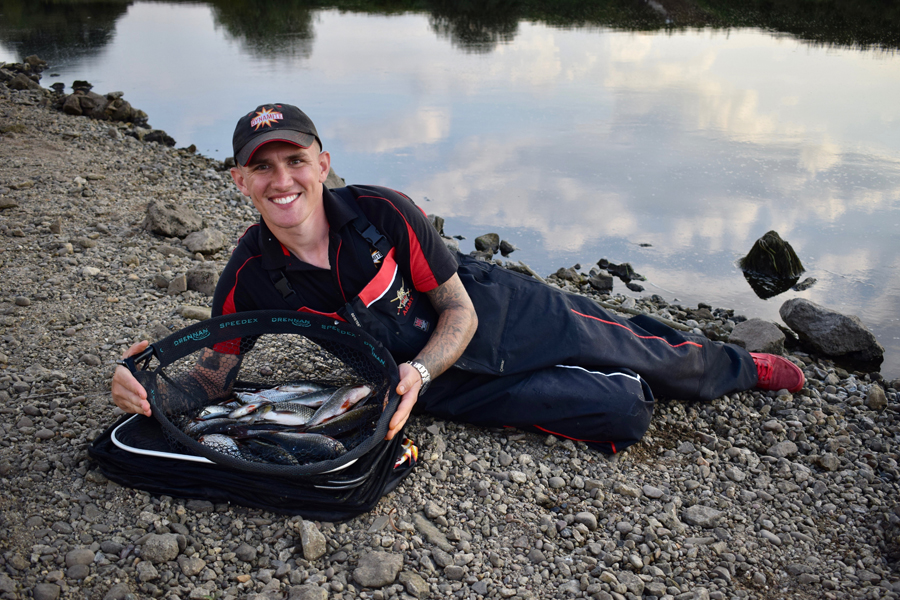 Sunday 3rd September – Army Masters – Tunnel Barn Farm (Extension 21)
I've wanted this peg for years! I knew the fishing had been hard recently though so I had to do what I hate, plumb up the far edge at 16m, not something my spaghetti arms enjoy.
I've caught steady throughout the match but very slow by tunnel standards, mostly all on meat and pellets to the far side before the bites dried up running in to the final hour of the match. Luckily fellow Dynamite angler and local Tunnel hero Jack Danby put me right and I managed to put some fish away late on to win the lake with 56lb.
Monday 4th September – Army Individual Final Day 1 – Tunnel Barn Farm (House 6)
I was close to playing the lottery after this draw, my hand was on fire! Perhaps the two most consistent pegs on the complex and I've had them on a run. My plan was simple, conduct a blitzkrieg of maggots to the stick ups to my left and empty it shallow.
Simple, until all I caught shallow was roach. Plan B required me fishing 16m again where I found a run of fish before I got annoyed with the wind. Luckily the fish were accommodating and lined themselves up on a topkit down my edge. I finished on here with 92lb and lost out on the lake and section win by 3lb, I knew I had done myself a mischief here and that peg had section win written all over it.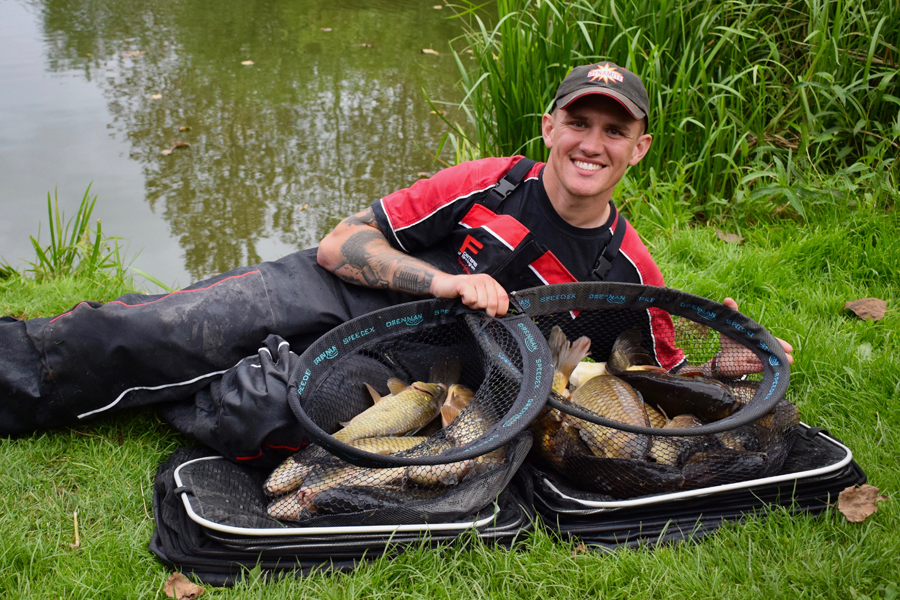 Tuesday 5th September – Army Individual Final Day 2 – Coventry Canal (Tamworth)
There was no two ways about it, I had to win my section to have any hope of becoming the Army Individual Final Champion, which also meant I had to beat one of the best canal anglers in Team Army, Rikki Richards.
The intelligence was that it was big fish throughout this stretch, and that turned out to be the case. In the first two hours I had three small perch from my edge and five skimmers on my ¾ line which I had intended for roach. The mix was 50/50 Silver X Roach Super Black with Frenzied Hempseed Match Black feeding squats over the top and double squat on the hook.
The only other indication after these first two hours was a chub storming off and breaking me, it didn't cost me though, I won my section and came second overall in the match with 3.080kg and finishing with 3pts. Colin England however, for the third year on the bounce, finished with 2pts and became the Army Individual Final Champion, leaving me in 2nd place.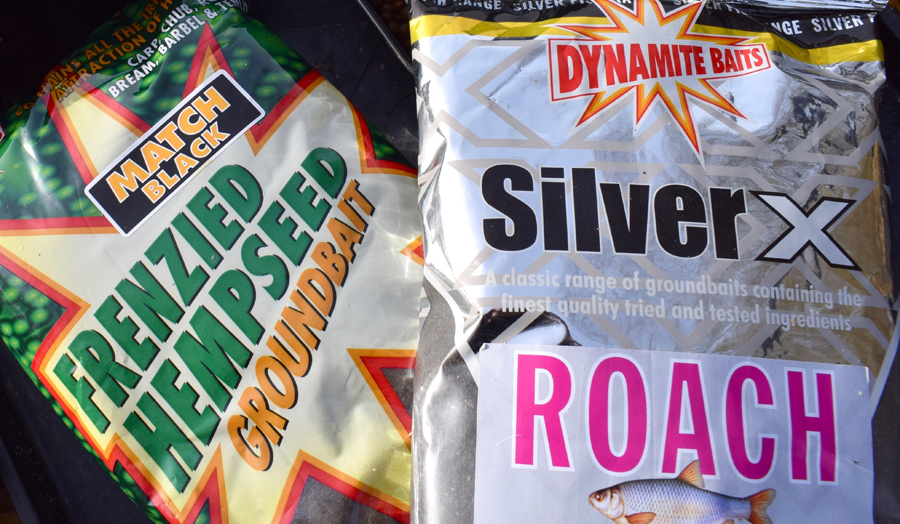 Wednesday 6th September – President's Shield – Tunnel Barn Farm (New 22)
This is a team of 5 event, and my captain Mark Wells of Drennan Bordon didn't fancy pulling us out any flyers on this match so New 22 became my home for the day, not an area I wanted to be but I knew I could compete for the section regardless.
After two hours, I was worried, I'd had two ide in the keepnet and that was it. Everyone else around me was catching so I've had to resort to my hit or miss card, hemp and meat. I've filled it in with hemp and gone over it with a 6mm cube of meat at 5m out. Having a fish a chuck until the end, giving me a weight of 63lb and a section 2nd. The team done well with two 1sts, two 2nds and a 6th. Giving us a result that crowned us 2017 President's Shield Champions.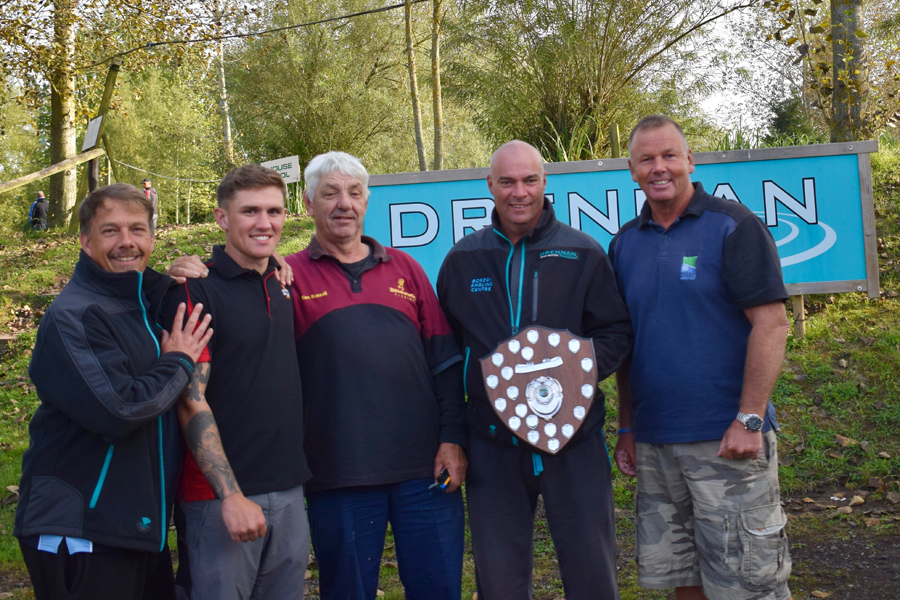 Thursday 7th September – Team Reserve Day 1 – Tunnel Barn Farm (High 23)
All I had on my mind now was the overall festival result, there was a handful of us in the pot for the top position, and one of them on a perfect 4pt score was sat to my left, Robert Marsh.
I've made a few phone calls to try and extract the most from another unfancied peg, and decided my approach would consist of fishing 16m again, and down the edges in the shallowest water (High Pool is very deep down the track – 8ft).
I plodded along and caught on fishery pellets short and long to weigh 37lb and a very modest section win. All to play for on the last day.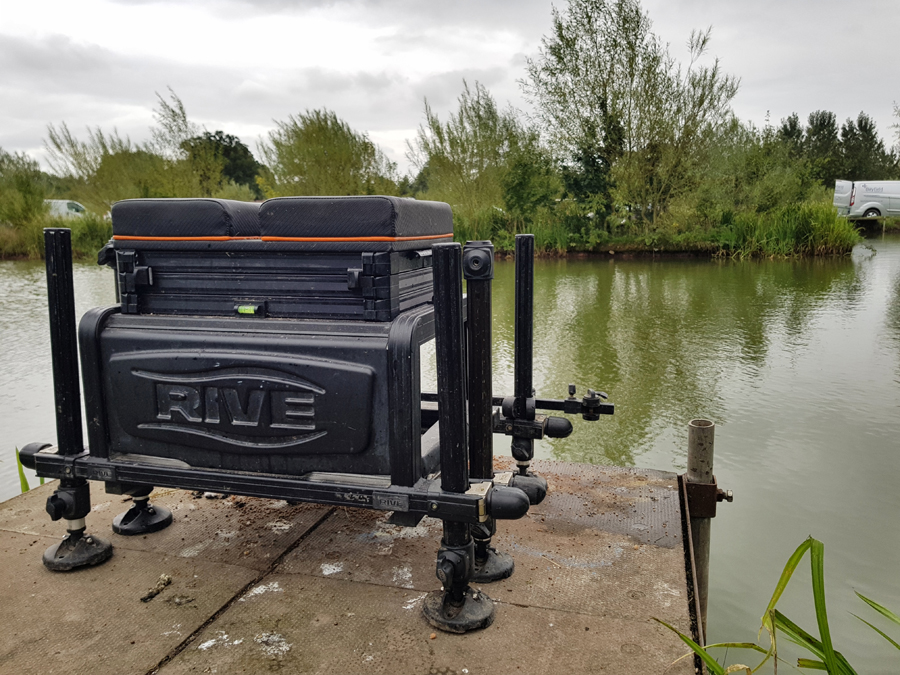 Friday 8th September – Team Reserve Day 2 – Tunnel Barn Farm (High 23)
I forgot to make a sacrifice to the draw gods prior to pulling out a peg and it's cost me, High 23 again! I wasn't happy but I didn't have to get the plummet out as the depth marks were still on my top kit so chilled out till the 'all in'.
I started short and quickly found the fish were feeding compared to the day before. I've had a quick look long but to no avail so I've dropped on to my hemp line in front of me, it was solid. I've caught over hemp all day, I didn't feed any meat as it's so deep and wanted to nail them to the deck. Seeing all the bubbles coming up was awesome to watch throughout the day. I've weighed 103lb but it wasn't enough for the section, 130lb beat me and left me second on both the lake and section.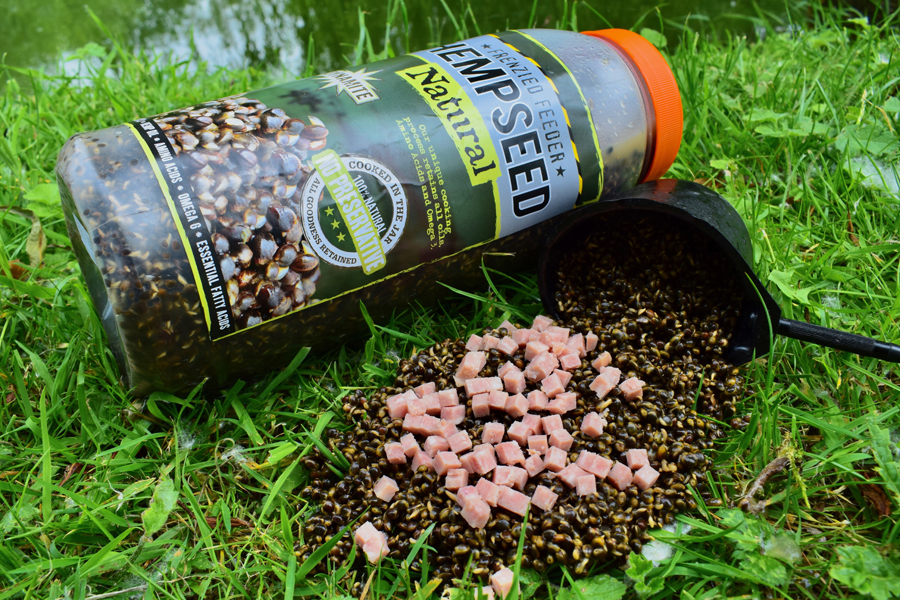 Overall I've had a brilliant week, it's been diverse which I love about my fishing and I've kept my consistency which is what I personally aim for. Of the 120 anglers fishing I finished 3rd with 9 points, with my good pal Mark Wells becoming a worthy champion on a brilliant 7 points. Every day I have picked up an envelope and I've left even more knowledgeable which is the most important thing in fishing.
Never stop learning.
Ryan Gibson