6 February, 2019 | Carp | Tips | Articles
0 Comments
Club Water and Day-Ticket Carp Fishing Tips
Carp angler Russell Crisci has caught a shed load of carp from UK day-ticket and club water venues. These supposedly easier waters can often be difficult to unlock when faced with lots of angling pressure. Here Russ talks about his current winter campaign before offering his top carp fishing tips to help you put more fish in the net…
"After finishing up on my summer waters and having my ticket finish for the year on the big pit,I decided to do a bit on a small club water" Said Russ.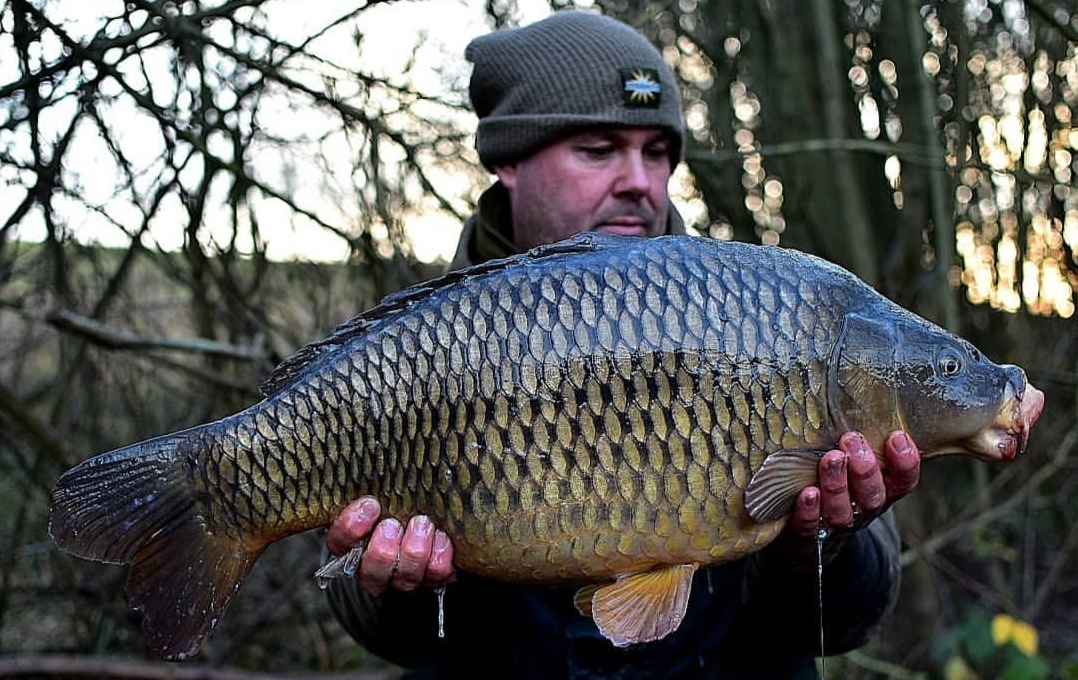 "Going on last winter's form I knew it should produce a few cold water bites and I had my fingers crossed. I had a long think about my approach and thought I'd be best to keep a bit of bait going in. I concentrated on two areas – one was in the middle area of the lake,the other the deeper end."
"My strategy was baiting every three to four days using small amounts in each area that I thought the fish were likely to visit. The bait consisted of a 50/50 mix of CompleX-T and Monster Tiger Nut boilies mainly crumbed down and a handful of Frenzied Hemp, CompleX-T and matching Monster Tiger Nut pellets and some corn.
I also added matching 12mm boilies into the mix and soaked the lot in Sweet Tiger Liquid and Evoultion Tiger Nut oil around 48 hours before use."
"Once I arrived at the lake I covered the lot in boiling water to kick start the leakage before baiting the rigs and getting them out on the spots.I then followed this up with three or four spombs worth of the bait spread about on a pool table sized area."
"I caught from the off and the more bait I regularly introduced the more the fish kept coming! On two 24hr sessions I actually run out of bait and had to just bait with a handful of 12mm boilies after bites, but thankfully I think the liquids I put in the mix kept them searching for food in the area.
"I started the campaign just after Christmas and it's now mid to late January as I write this, my last session I was filming a 24hrs session for Stealth terminal tackle (caught two more) but now the words out and the lakes become so busy I can't see me getting back on it!"
I'm happy with the major result I've had for a month's fishing in January.Think it's time to move on to another challenge and maybe try a different water on the complex for a few months before spring on another water up the road.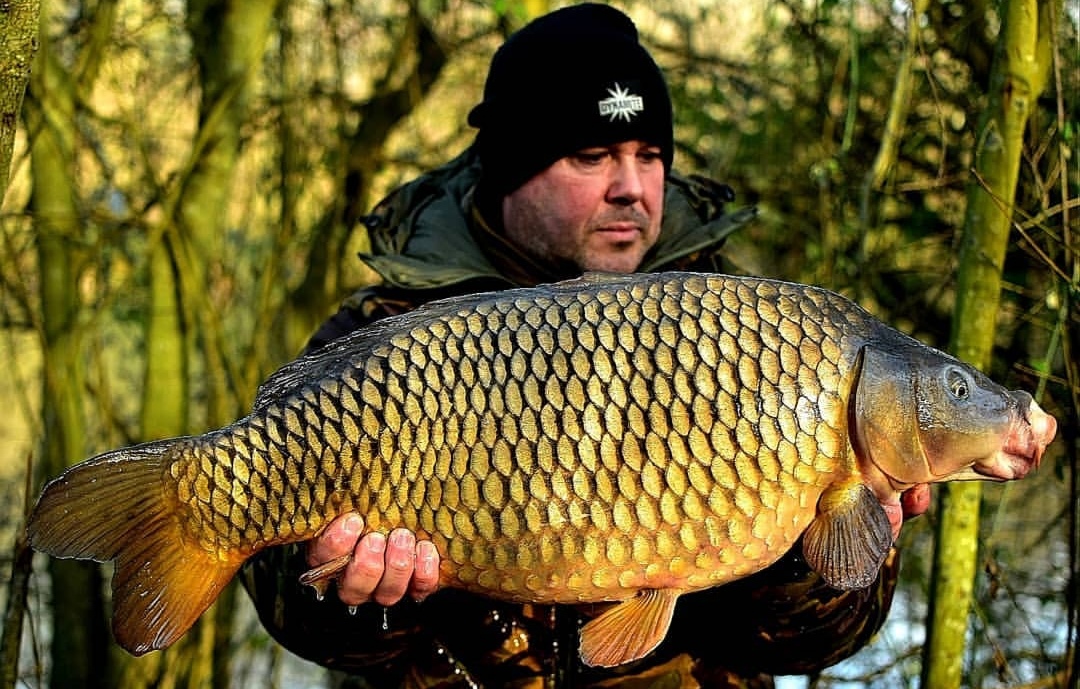 Russell's top tips for targeting heavily fished club waters:
Location: The most important tip, if they are not there you won't catch them it's that straight forward. Find out where fish have come out of regularly but also keep an eye on the water for signs.
Pre-baiting: Now this can really be a game changer. I usually watch the fish to see where best to introduce bait, then I'll apply a quality food bait (CompleX-T usual choice) with a small amount of particles depending on situation on a regular basis. Once the fish become zoned in on the food source the fishing can become easy at times.
Be different: This can also be an edge. Just chopping baits,using bottom baits out the bag or changing rigs can help. Any thing different from the norm on the water may bring extra bites.
Staying mobile: I won't set the gear up till I have to. Choosing to fish off the barrow,t hat way if I see fish I can be on them quickly.
Angling pressure: Try to avoid the busy swims. I'll always take angling pressure into account and often head to the quieter areas on a water. Most people follow winds etc but lines & anglers move fish more than you would think they do.