7 February, 2017 | Carp | Anglers | Professional | Pin
245 Comments
Terry Hearn is, without a doubt, one of the most commited carp anglers and a legend of the sport. If he's not on the bank fishing, he's watching the water and he is arguably the biggest name in carp fishing. Tel has helped develop several of our top baits including his latest boilie,
CompleX-T
as well as classics such as The Source and The Crave baits. Terry is well known for his target fish exploits having caught numerous famous fish including more recently 'The Parrot' at 63lb. Nowadays Tel likes to spend time on his boat 'Lady Pearl' targeting carp on the magical River Thames…
---
Name: Terry Hearn
Hometown: Boxhill, Surrey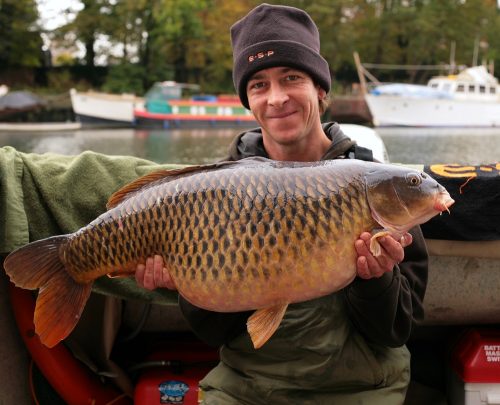 Occupation: Angling writer/author, photographer and consultant.
Other Sponsors: ESP
PB UK common: The Burghfield Common at 47lb 4oz…the hard one.
PB UK mirror: The Parrot at 63lb
Foreign PB (if applicable): N/A
Favourite boilie: The Source
Most used rig: Hinge stiff-link/Chod rig
Venues fished: Various
Favourite venue: No particular favourite.
Top carp fishing tip: Spend as much time on the water as you can and keep your eyes open.
Highlight of angling career: Tricky to single out one. Catching Bazil, my first ever 40lb'er in 1995. Catching a British Record in 96
Aim in angling: The same as my aim in life, simply to enjoy it.