9 июля, 2018 | Carp | Anglers | Professional
0 Comments
The native language translation is unavailable for this post, you can machine translate using Google here:
Name:  Csaba Haraszkó
Also known as: Chubby  J
Age:  35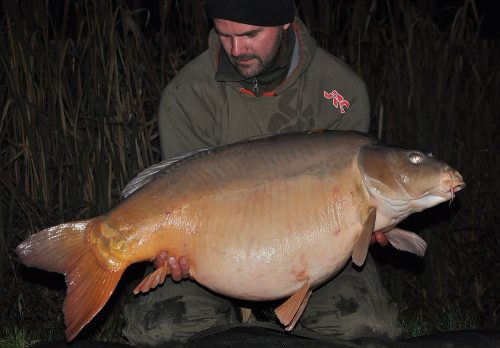 Hometown & Country: Nyíregyháza, Hungary
Occupation: Writer, own employed
Mirror PB: 27,2kg
Common PB: 25kg
Other PB's:
Favourite boilie: The Source, Squid and Octopus
Most used rig: Blow back and Hinged stiff rig
Venues fished:  There are lot of good venue for carp fishing close to my home. Gravel lakes, day ticket waters, backwaters, rivers, large reservoir e.t.c. I fished all of them…
Favourite venues:  I prefer "hard court" waters like backwaters and big natural lakes. 
Target fish you would most like to catch: 27 + carp from a natural lake or river.
Top carp fishing tip: Anywhere you go, be humility but confident and spend as much time on the bank as you can.
Aim in angling: Discover new venues in Hungary and abroad as well. Collecting lot of experience and catch nice old virgin fishes. I would to step on the podium at big competitions like IBCC, European Professional Boilie Cup, Carp Fishing World Championship. I need a good team and high quality bait for it like Dynamite Baits.
Highlight of angling career: I caught two times the same carp from an untouchable natural lake. This fish was been caught by me. He's called Big Head.
Countries Carp Fished:  Hungary, Romania
Other types of fishing: Basically I'm carp angler, but I started my fishing career as match angler, that's why I like pole and feeder fishing but also for carps.
Facebook: https://www.facebook.com/csaba.haraszko.3
Instagram: https://www.instagram.com/csaba.haraszko/